Our Mission:
Buying medication online should be quick, convenient and most importantly, safe. That's our mission here at e-Surgery. We care about your health, so we're concerned when we read about counterfeit medication being sold online. That's why we're campaigning against the sale of counterfeit and unlicensed medication online, and raising awareness about the issue.
There are many sites online that sell counterfeit medication. At first glance, it can be difficult to tell the difference between a registered and reputable pharmacy and a site that sells unlicensed, unsafe drugs. Sites that aren't legal retailers or pharmacies will claim to sell the exact same medication as real online pharmacies, often at a price that is too good to be true. These counterfeit medications may not contain the ingredients they claim to, or have ingredients mixed in unsafe or ineffective amounts.
Here's why you can trust us to only ever sell safe and licensed UK medication and never sell or promote counterfeit drugs.
We're MHRA and GPhC Registered
e-Surgery is registered by the Medicine and Healthcare product Regulatory Agency (MHRA) to sell pharmacy medications and prescription only medications. You can check this by finding our Distance Selling Logo, which is our stamp of approval from the MHRA that we are a legal retailer for medicines. You should always check before ordering medication online that the site has a Distance Selling Logo. By clicking on it, you can find out if the site is approved to sell medicines.
Not only is e-Surgery approved by the MHRA as a legal medicine retailer, we're also registered as a pharmacy with the General Pharmaceutical Council (GPhC), the UK regulatory body for pharmacies. This means that e-Surgery has met the rigorous GPhC standards and been approved to display the GPhC's Registered Pharmacy Logo. You should always check for this logo when ordering from an online pharmacy. Each logo will contain the registration number for that pharmacy, which can be checked against the GPhC's online register.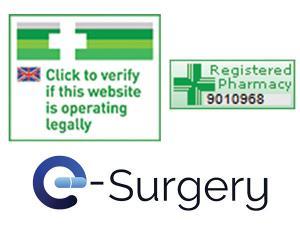 As e-Surgery is approved to display both logos and can be found on both registers, you can be sure that when you order from us, you're ordering licensed medication from a registered UK pharmacy.
In the UK, registered pharmacies must have an address. You can find our pharmacy address and all our company information here.
We Have Registered Prescribers and Pharmacists
You should always check that online pharmacies supply the names and registration numbers of their pharmacists and prescribers. At e-Surgery, we have our pharmacist and prescriber information on our About Us page. Make sure to check that the pharmacists are registered with the General Pharmaceutical Council (GPhC). Pharmacists need to be registered with the GPhC to show they can work in the UK. You can check if they are by entering their details, such as name and their unique registration numbers, into the relevant council registers. You can find the pharmacist register here.
We Follow the Falsified Medicines Directive
At e-Surgery, we're committed to complying with the Falsified Medicines Directive. The Falsified Medicines Directive (FMD) is an EU legislation designed to combat the sale of counterfeit medication. The FMD requires that all dispensed medicines have two safety features:
A Unique Identifier Barcode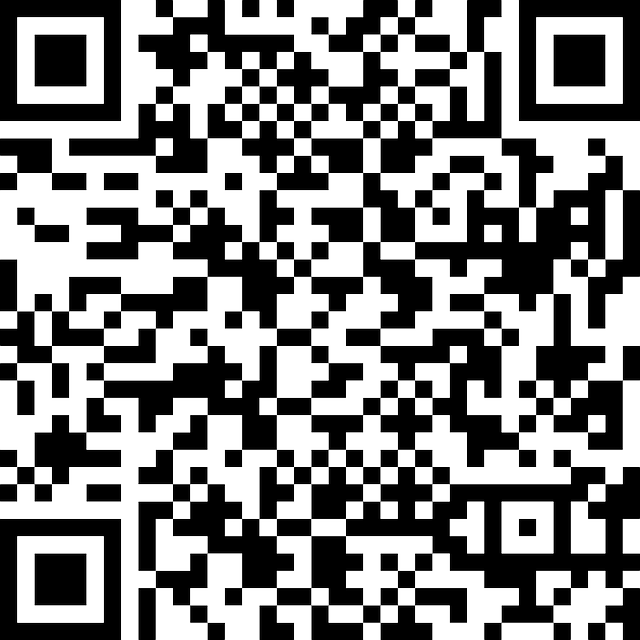 At e-Surgery, all our medications are labelled with a unique barcode. In addition to the machine- readable barcode, the package will also contain the following information:
• Product Code (PC)
• Serial Number (SI)
• Expiration Date (EXP)
• Batch Number (Lot)
There may be older medication stock that doesn't have this information included on the package. This does not mean these medications are unsafe to dispense as they have still gone through rigorous safety checks.
An Anti-Tampering Device
All medication should arrive to us sealed with an Anti-Tampering Device. This device guarantees that the medication we receive has not been tampered with in any form. We do not dispense the medication if it arrives to us with a damaged or opened seal. When delivered to you, our medication will arrive in sealed packaging with a wrapped medication box.
We Verify & Authenticate Our Medication
We scan all our medications in a process called verification to make sure they are authentic. When scanning a Unique Identifier Barcode, we compare the data from the barcode against the data held by a National Medicine Verification System (NMVR), which in the UK is SecurMed UK. If the data matches, we know the medication is authentic. SecurMed UK keeps track of withdrawn, recalled and tampered products.
Once we know the medication is authentic, we change the status of the product to Decommissioned or Supplied. This stops other packs using the same Unique Identifier Barcode from being dispensed. This process prevents counterfeits from being produced that copy legitimate barcodes from authentic medication.
We Raise Awareness About the Dangers of Counterfeit Medication
As a registered online pharmacy, we're concerned about people looking for medication online and finding websites that claim to be legal medicine retailers but are actually unregistered retailers that sell dangerous drugs. This is why we share posts on our social media promoting awareness about counterfeit medication and write articles on our Health Hub blog detailing the facts behind popular counterfeit medication, such as How to Avoid Counterfeit Drugs.
Erectile dysfunction pills are commonly targeted by manufacturers of fake drugs. Men looking online to treat their ED find a range of products claiming to help them. Some of these products are legitimate prescription drugs licensed to sell in the UK and some have never been licensed for sale or checked for ingredient content. We've made sure to cover the dangers of unlicensed ED pills on our website, researching big counterfeit names such as Kamagra and Sildamax.
Further Reading
1. Buying ED Drugs Online: What's The Risk? | WebMD
2. Erectile Dysfunction (impotence) | NHS