What Are Counterfeit Drugs?
A counterfeit drug is a drug that has not been manufactured according to industry standards and has not been licensed for sale. They are marketed to look like authentic products and are usually sold for much cheaper than genuine medication. Counterfeit drugs often don't contain the ingredients they claim or contain them at unsafe or ineffective dosages. They can contain adulterant ingredients which are sometimes harmful – even fatal.
The Dangerous Fake Drug Industry
The manufacturing and sale of counterfeit medication is a lucrative black market. Up to £15.8 million worth of counterfeit drugs have been seized at the UK border and an untold amount are still being sold, often imported from countries such as India, Egypt and China. Counterfeit medicines have been smuggled into EU countries hidden inside DVD casings and hollowed out books. You don't have to go to a street corner or browse the deep web to buy them, either. If you've ever opened your e-mail spam folder, you've probably seen adverts for all kinds of cheap Viagra and erectile dysfunction pills. Chances are these are counterfeit pills – and you can find these bogus sites from Google, too.
It can be easy to be caught out by these counterfeit drugs sites. These sites can look like genuine retailers and claim to sell popular branded medication. The problem is that these sites have never been approved by authorities like Medicine and Healthcare product Regulatory Agency (MHRA) and sell medicines that have never been licensed for UK sale. This means there are no safety checks in place. These sites could be putting essentially anything into those pills – people have died from taking unlicensed Xanax pills laced with fentanyl.
It's important to be able to tell the difference between a registered online pharmacy and a counterfeit dealer. Here's how to make sure you're buying the real deal.
Know the Big Counterfeit Drug Names
One of the biggest markets for these fake drug manufacturers are erectile dysfunction pills (ED pills). The most famous licensed ED pills include Viagra and Cialis, but there are many other names floating around online. Men looking to treat their ED by ordering online can often fall into the trap of buying counterfeit medications that make big claims at cheap prices. Which pills should be avoided?
Kamagra is a common unlicensed ED pill gaining popularity with men in the UK. Kamagra claims to contain Sildenafil Citrate. This is the exact same active ingredient found in Viagra. So, Kamagra should be effective right? The problem is that Kamagra pills are never tested or licensed for sale. This means that they might not contain any Sildenafil at all, or at ineffective doses. They may even contain a multitude of undisclosed ingredients that could cause nasty side effects. Basically, you're always gambling with your health when you order Kamagra. The same applies to other big counterfeit ED names like Vidalista, which claims to contain Tadalafil, and Super P Force, which claims to contain an unsafe combination of Sildenafil and Dapoxetine. To find out the facts behind counterfeit ED pills, read Our list of Counterfeit ED Tablets Sold Online.
Research the Website You Order From
A website that sells counterfeit drugs may look professionally designed. It may claim to sell legitimate branded products. If you don't know what to look for, it can be easy to be fooled that you're ordering from a registered online pharmacy. But there is some basic research you can do before you order any drugs from a website.
Before leaving the European Union, all online Pharmacies were mandated to show the green MHRA distance selling logo. This requirement has been abolished however, but it is likely a different measure will be put in place to replace this. In the meantime, you should still look for a green GPhC logo to ensure the pharmacy youre purchasing from is legitimate.
Registered online pharmacies in the UK will disclose their physical pharmacy address as well as a business address. They should have a logo bearing their General Pharmaceutical Council (GPhC) number which can be searched in their registry to check if it's an approved pharmacy. They should also provide information about their Prescribers, such as their registration numbers with the GPhC. If you can't find any of this information on their website, it's probably because they aren't a real pharmacy and don't have any licensed pharmacists!
If you see a website stocking any known counterfeit drug names, then you should never buy from them. Even if you're trying to buy a licensed medication from that website, the fact that they are stocking untested and illegal medication means you can never trust them to deliver you legitimate medication.
Always Check the Packaging
When you receive a package of medication that you've ordered online, it's important to check for these red flags before you take any of the drugs.
• If your medicine arrives with a broken security seal, it may have been tampered with prior to arrival.
• Check that the package contains a specific and traceable manufacturer's address.
• There are print errors and misspellings on the medication packaging or in the patient information leaflet.
• The font and colours of the packaging are different when compared to the standard licensed medication packaging.
When it comes to the tablets or capsules themselves, the World Health Organization has put out some basic guidelines for visual inspections.
• Check if the tablets are cracked.
• Check if there are broken pieces of tablet or tablet powder in the box.
• Check for discoloration and spots on the tablets.
• Check for crystals on the tablets or within the packaging
If your medication package or tablets have any combination of these features, don't consume them. Contact the company you ordered them from and let them know about the condition you received them in. Most legitimate online pharmacies will be happy to refund damaged or faulty products. If they do not respond or refuse to help you, you may have been the victim of a counterfeit dealer.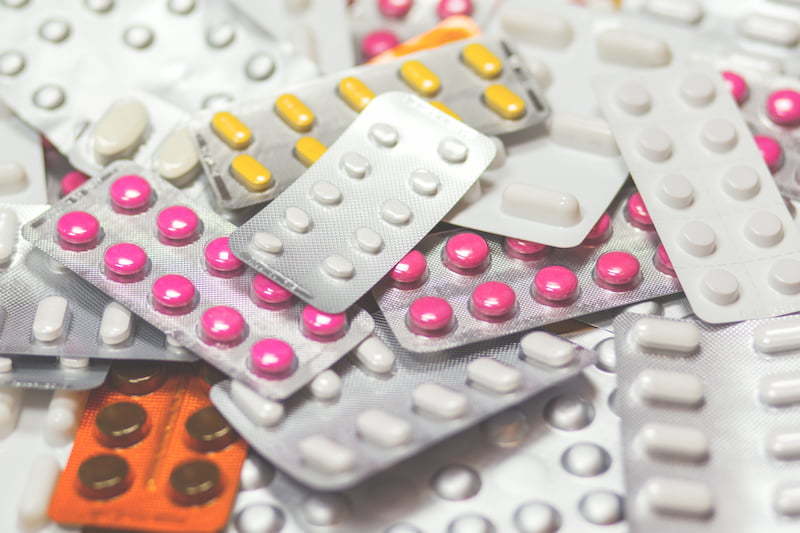 Nobody Should Have to Risk Counterfeit Drugs
Thankfully, ordering medication online doesn't have to be risky. There are online pharmacies such as e-Surgery that are licensed and approved by the MHRA and GPhC. We follow industry safety standards including anti-counterfeit legislation called the Falsified Medicines Directive (FMD). All our company information is easy to view on our About Us page, including our pharmacy address and Prescriber names and registration numbers. We never sell or promote counterfeit medication.
Further Reading
How Long Does Viagra Last? | healthline