What is Acne?
Acne vulgaris is a prevalent skin disorder affecting the face, chest, and back. Skin alterations such as scarring, post-inflammatory hyperpigmentation or depigmentation, and psychosocial disorders such as depression and anxiety are acne complications. When treating the condition, acne vulgaris severity, distribution, and the affected person's viewpoints must be considered. The goal of the treatment is to minimize the severity of skin lesions while also preventing recurrence and scarring. Here are some essential NHS acne prescribing guidelines that you need to follow to ensure that you are on the proper track to recovery. [1]
Key points and skincare advice to reduce acne symptoms
• Don't wash your face more than twice a day as over-cleaning the skin can cause dryness and inflammation, inflicting more harm than good.
• Use lukewarm water and a mild soap or cleanser to wash your face as very hot or cold water may worsen acne.
• When washing acne-prone skin, avoid using abrasive soaps, cleansing granules, astringents, or exfoliating agents (instead, use a soft washcloth and your fingers).
• It is not recommended to attempt to 'clean' blackheads. Acne can be made worse by scrubbing or picking at it.
• Use a non-alkaline (skin pH neutral or slightly acidic) synthetic detergent cleansing product twice daily on acne-prone skin.
• Avoid using oil-based comedogenic skincare products, makeup, and sunscreens, and make sure to remove your makeup before going to bed.
• Topical acne treatments should be used on the entire skin that spots have ever impacted, not only on particular areas.
• Picking or scratching at lesions regularly might lead to scars and additional breakouts.
• Benzoyl peroxide products can bleach fabrics.
• Acne treatments work effectively. However, they require patience as it takes time to work (6-8 weeks) and can irritate or cause the skin to purge, especially at the beginning of treatment.
• Benzoyl peroxide +/- topical erythromycin are authorized treatments for pregnant women.
• Minocycline should not be used to treat acne since it is linked to an increased risk of lupus erythematosus-like disease and can induce irreversible pigmentation. [2]
Treatment regimes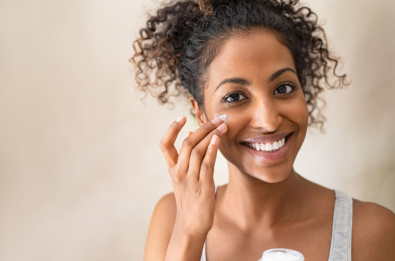 The severity of the acne and how much it disturbs the patient determine the treatment. Scarring requires a more extensive treatment plan.
Mild acne
Uninflamed lesions, comedones, papules, and pustules are common symptoms of mild acne on the face. Patients suffering from mild-to-moderate acne should be provided with a 12-week treatment of one of the first-line treatment options listed below, which should be used once daily in the evening:
• Topical adapalene in combination with topical benzoyl peroxide (0.1% or 0.3% adapalene with 2.5% benzoyl peroxide) such as Acnecide.
• Topical tretinoin in combination with topical clindamycin (0.025% tretinoin with 1% clindamycin).
• Topical benzoyl peroxide combined with topical clindamycin (3% or 5% benzoyl peroxide with 1% clindamycin).
(In addition to this if you are wearing a face mask we recommend washing it daily and trying to avoid touching your face with unwashed hands.)
Moderate to severe acne
More severe lesions, nodules, and cysts are evident in moderate to severe acne, as are signs of acne scarring forming. Additionally, this type of acne is resistant to topical antibiotics. Moderate to severe acne sufferers should be administered a 12-week treatment of one of the following first-line options:
• Topical adapalene in combination with topical benzoyl peroxide.
• A combination of topical tretinoin with topical clindamycin.
• Topical azelaic acid (15 % or 20%) twice daily, with oral lymecycline 408 mg or oral doxycycline 100 mg once daily. When taking Lymescycline you should avoid sunbeds, find out more about Lymecycline here.
• Topical adapalene and topical benzoyl peroxide combined with either oral lymecycline 408 mg or oral doxycycline 100 mg once daily.
A 12-week follow-up should be scheduled to see if the patient's acne has improved and if any side effects have occurred. Additionally, once a proper treatment regime has been established, gradual stepping down of treatment (e.g., from systemic plus topical to only topical) can be advised once complete therapeutic efficacy has been attained to find the bare minimum required to maintain appropriate improvement. [3]
Where can I buy my acne treatment?
You can use free online services like e-Surgery or head to your local pharmacy to purchase your acne treatment. E-surgery offers a variety of acne treatments such as:
Before starting a new medicine, patients should always check with their doctor to ensure no drug interactions.
Are there any natural remedies that can help cure my acne?
Acne remedies may not provide a cure for your acne. They can, however, aid in the reduction of inflammation and dark spots.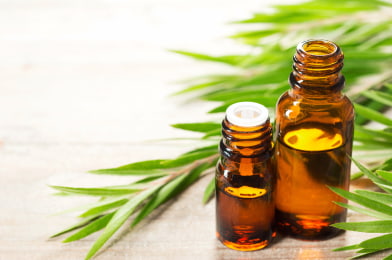 • Tea tree oil: According to a study, tea tree oil, which has antibacterial and anti-inflammatory qualities, performed much better than placebo in eliminating lesions in mild acne sufferers. This suggests that tea tree oil may eliminate acne-causing bacteria while also lowering swelling and redness by reducing inflammation.
• Apple cider vinegar: Vinegar is high in anti-microbial organic acids (citric and succinic), which may help fight acne germs while also lowering inflammation and scarring.
• Anti-acne habits: Apart from simple home remedies, herbal supplements, and essential oils, a few simple lifestyle changes are beneficial in eliminating acne. The immune system is your body's natural defense mechanism, and it will struggle to fight off bacterial diseases like acne if it is weak. Furthermore, a weakening immune system causes a zinc deficiency. You're in danger of hormonal imbalances, leading to breakouts if you don't get enough zinc. To strengthen your immune system, work on decreasing stress, eating a healthy diet, and practicing proper hygiene to limit the risk of infection[4]. Find out more about treating acne in men.
Sources
1. NHS Acne Prescribing Guidelines (Nottinghamshire Area Prescribing Commitee)
2. NHS Acne prescribing guidelines (Mid Essex Locality NHS)
3. NHS Acne Prescribing Guidelines (ruh.nhs.uk)
4. ᐅ Do These 5 Natural Acne Home Remedies Really Work? | E-Surgery (e-Surgery)
Further Reading
1. Acne Prescribing Guidelines – Clinical Management in Primary Care
2. Acne Prescribing Guidelines – Mid Essex CCG