DISCLAIMER: Rules, regulations, and science about the UK pandemic may have changed since this article was written in October 2020, for updated news visit the World Health Organisation or the NHS website.
Is "Maskne" Really A Thing?
Wearing masks is now compulsory in a bunch of indoor settings, including shops, public transport and places of worship [1]. It's something we've all had to adapt to over the last few months, since it became law in the UK during lockdown. At the start, many people didn't know how to wear masks correctly, but nowadays we've become more comfortable getting masked up, even rocking them as fashion statements and never dreaming of leaving home without them.
Masks are essential for keeping you safe during the pandemic, but they aren't without potential downsides. Some are claiming that wearing a mask everyday has caused flair ups of acne. The phenomenon has even been coined 'maskne'. So is maskne actually real? If the answer is yes, then how can masks cause acne? Let's take a look.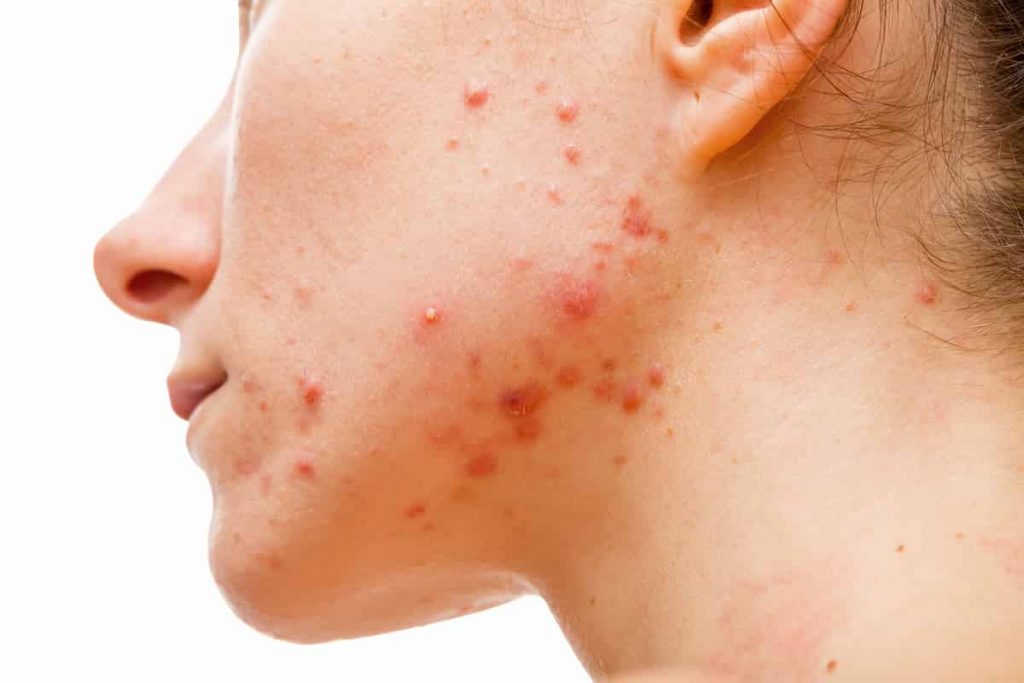 Is It True Masks Can Cause Acne?
While there aren't many studies examining the relationship between wearing face masks and breakouts of acne, plenty of leading dermatologists are now saying that masks can definitely be a contributing factor. To name one, Dr Mona Gohara, Associate Clinical Professor of Dermatology at the Yale School of Medicine, has stated that "maskne is absolutely real"[2]. 
Confirmation from medical experts might be vindicating for sufferers, but that doesn't make it comforting. Thankfully, by understanding how face masks encourage acne, we can take steps to improve our skin care while still staying safe from infection.
How Do Face Masks Cause Acne?
Face masks can encourage acne in a couple of ways. For one, breathing into a mask for an extended period of time traps moisture close to our skin. This can lead to a build up of sweat, oil and bacteria under the mask – the perfect environment for an acne breakout. 
It's not just the trapping effect of the mask. The mask material can rub against our skin over the course of the day, creating microscopic tears that lead to clogged pores. Unfortunately, the more effective mask materials found in surgical masks can be more prone to skin damage than softer, but less protective cotton masks. 
In combination, factors like these can lead to outbreaks of acne, rosacea or contact dermatitis. People particularly susceptible to maskne include those who are prone to skin conditions, as well as those working long shifts while wearing a mask.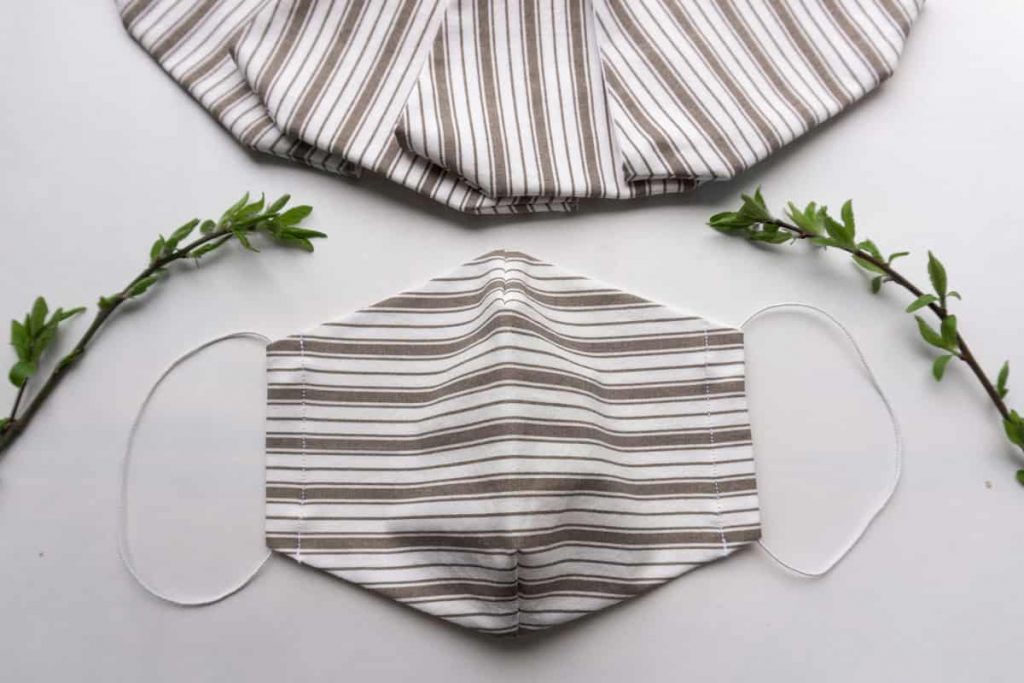 How Can I Avoid Maskne?
As masks are now compulsory in a large number of indoor spaces, many people don't really have the option of not wearing a mask, particularly if work requires it. After all, you'd take acne over Covid anyday, and skin conditions don't fall under medical mask exemptions [3]. 
It's really not as binary as mask = acne and no mask = no acne. Mask hygiene is a real thing, and practicing it can do a lot for the health of your skin. 
If you're worried about maskne, you should try:
• Changing your mask at least twice a day.
• Cleaning your face in between wearing masks.
• Using hypoallergenic laundry detergent when washing reusable masks.
• Avoiding occlusive skincare creams and opt instead for lighter, water based products.
• Applying a light moisturiser and gentle exfoliator to the affected area.
Following these tips can really make a difference, but it doesn't stop there. Masks aren't the only acne-inducing factor in our lives. Lockdown restrictions have caused a resurgence of skin conditions for many people, no doubt influenced by stress and sleep problems that come from quarantine. Check out these 7 Reasons Acne Your Skin Is Breaking Out At Home – you might find the secret source of your skin care woes!
How Can I Treat Acne?
While mask hygiene really can help, it's more of a habit than an actual treatment. Fortunately, there are plenty of medications for acne available for prescription. Let's take a look at some of the most effective.
Acne treatments tend to fall into two categories: capsules and gels. 
Capsules:
• Lymecycline Capsules are an antibiotic treatment that works by clearing up the bacterial infections that cause acne, also reducing the formation and irritation of whiteheads and blackheads.
• Tetralysal Capsules are the branded equivalent of Lymecycline Capsules, and so work in the exact same way.
Gels:
• Acnecide Gel contains the active ingredient Benzoyl Peroxide, which works as an antiseptic and effectively reduces bacterial infection on your skin. Acnecide is available over the counter in most Pharmacies and is the usually the first recommended treatment for mild acne.
• Differin Gel combats mild to moderate acne. It belongs to a class of medications known as Retinoids, which help to reduce inflammation and keep pores clear.
• Treclin Gel combats moderate to severe acne. It contains both the antibiotic Clindamycin and retinoid Tretinoin, making Treclin Gel a powerful combination.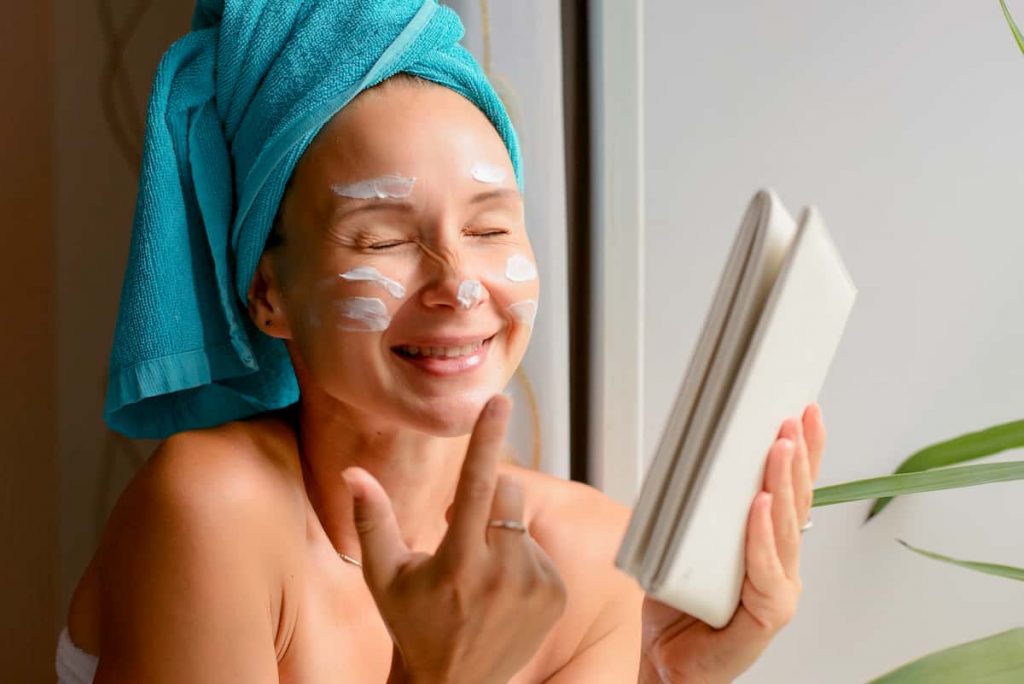 Can I Buy Acne Treatments Online?
Absolutely, a variety of anti-acne capsules and gels are available for prescription online from registered online Prescribers like e-Surgery.
Gels such as Acnecide and Differin are available from just £6.95, and capsules such as Lymecycline from as little as £17.95.
We send our prescriptions straight to your front door in totally discrete, unmarked packaging, which is fully recyclable. So no need to wait, you can combat maskne now from home!
Can I Buy Face Masks Online?
We also stock 3-Ply Surgical Type IIR Face Masks, which are soft, breathable and skin friendly. They're very useful for helping the spread of viruses, so don't leave your house without one.
Looking for more PPE or hand gel? We've got you covered as well.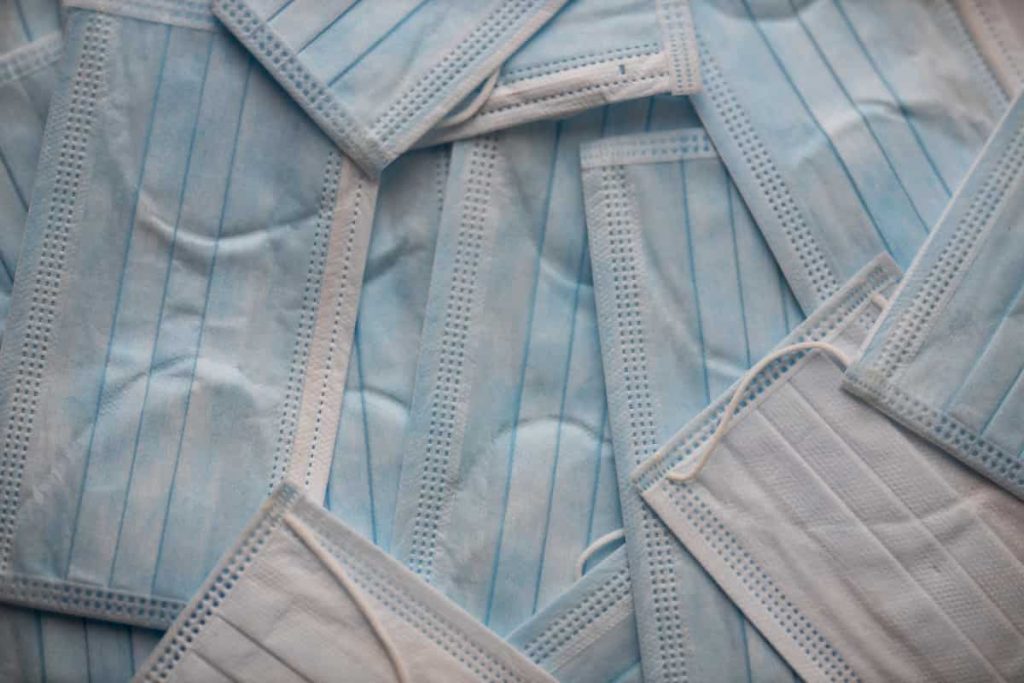 Sources
1. Face Coverings: When To Wear One, Exemptions, And How To Make Your Own | GOV UK
2. 'Maskne' And Bold Makeup: How Masks Are Changing How We Look | BBC News
3. Face covering exemptions | GOV UK
Further Reading
1. Acne | NHS
2. Your guide to masks | CDC
3. How to Avoid Maskne (Mask Acne) Breakouts | Healthline