DISCLAIMER: Rules, regulations, and science about the UK pandemic may have changed since this article was written in June 2020, for updated news visit the World Health Organisation or the NHS website.
Practice Social Distancing
Lockdown may be lifting over the summer, but we still need to maintain social distancing when out and about in public spaces. Keep 2 meters between yourself and members of other households, and wear masks and gloves if using public transport.
These measures can be difficult, but are essential to keep the UK population safe. Find out about acts of kindness during lockdown to help put a smile on your face!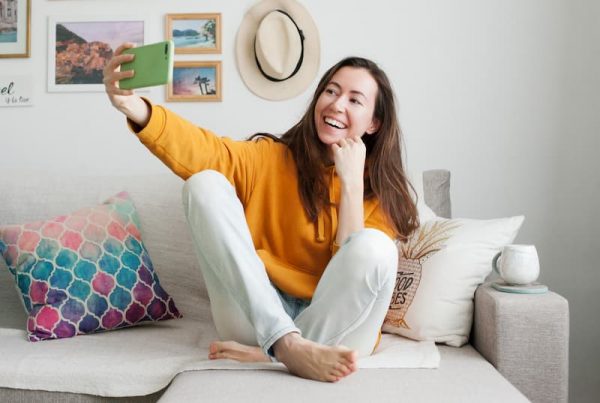 Organise Virtual Hang Outs
If you are lucky enough to have access to a garden, you could try connecting with friends in an outdoor space via a group call! How about hosting a virtual BBQ in your garden, or throwing a cocktail party via video chat?
Another way you could look to connect with friends this summer is to join up for a bit of exercise, find out 9 ways you can stay active at home here.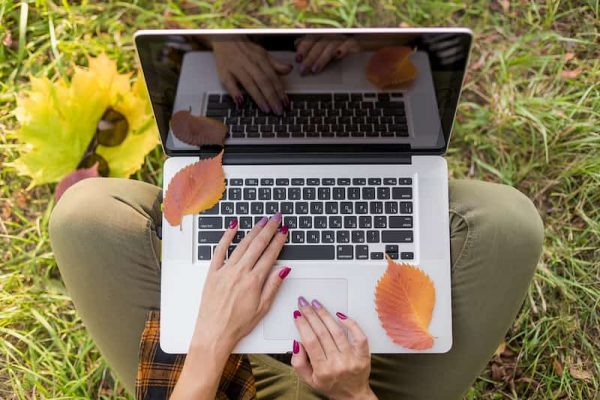 Wash Your Hands!
Going shopping, or hopping on the bus? Always remember to wash your hands thoroughly and frequently, or carry around a bottle of hand sanitiser. Make it a habit to wash your hands before and after eating, as washing your hands regularly can reduce the spread of respiratory diseases by 16-21% [1].
Find the 5 simple steps to handwashing here. You can also buy handy, portable bottles of 75% alcohol hand sanitiser from e-Surgery, as well as antibacterial hand gel. A large percentage of this has been donated to essential workers, and further proceeds from online purchases go towards the production of more free hand sanitiser for UK key workers. Discover more about what e-Surgery is doing to help in the current crisis.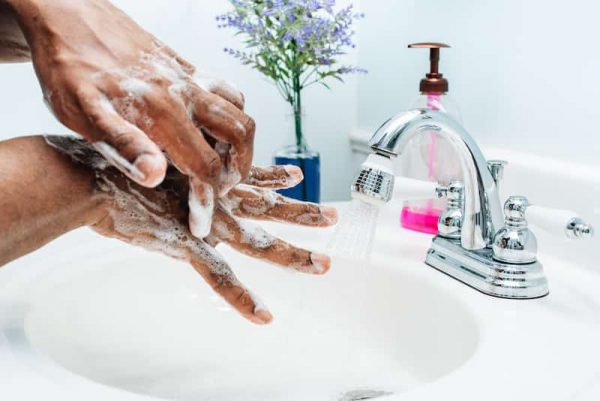 Avoid Busy Areas, Go Local!
Summer hot spots such as busy beaches can be a tempting travel destination, but during lockdown it's best to stick to more local areas, such as a nearby park or green. If the lockdown restrictions are affecting you negatively, it's important to take care of your mental and physical health. Here are 6 ways you can improve your wellbeing.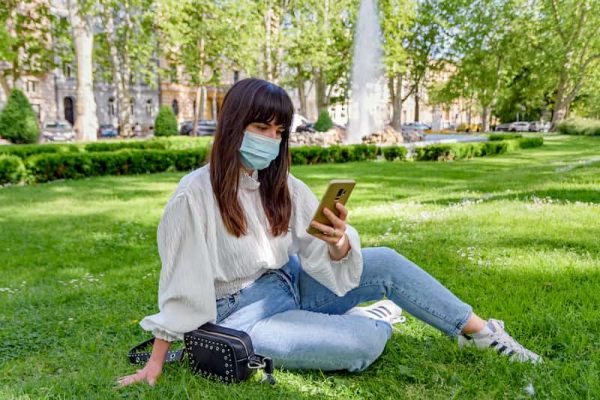 Save Your Skin With Sun Cream
Catching some rays? Enjoy the sun safely by applying suncream to overexposed areas of your skin – go for factor 30 minimum! Remember that just 15 minutes in the sun without protection can increase your chance of skin damage and skin cancer, so make sure to pop some in your bag/pocket.
A recent trend for 'sunblock pills' has hit social media, but sadly nothing can beat actual suncream. If you suffer with acne it could also be worth checking on the best treatment for your skin in the hot weather, for example, Acnecide is a popular over-the-counter acne cream. There are also many ways to manage your acne with home remedies. When taking certain acne treatments, you should actually avoid UV rays and sunbeds. Ask your pharmacist if you are worried about any interaction between sunlight and acne treatment.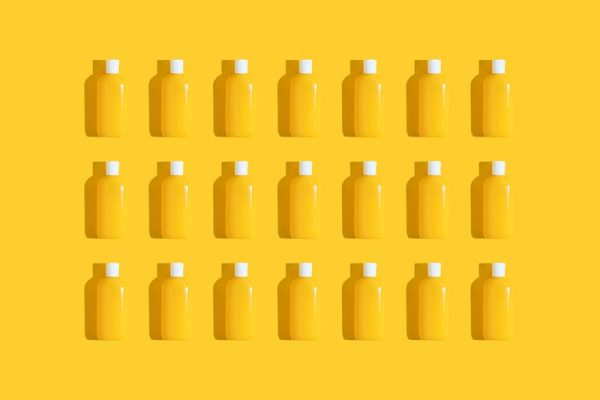 Protect Your Eyes and Skin From Sun
Getting out in the sun can be great for our health and boost our mood, but long term exposure can cause skin damage and hurt our eyes – so, make sure you're rocking sunglasses and wearing protective clothing such as hats, loose long-sleeved tops as well as applying suncream.
There are actually some surprising benefits to sunglasses, find out how they can benefit your health!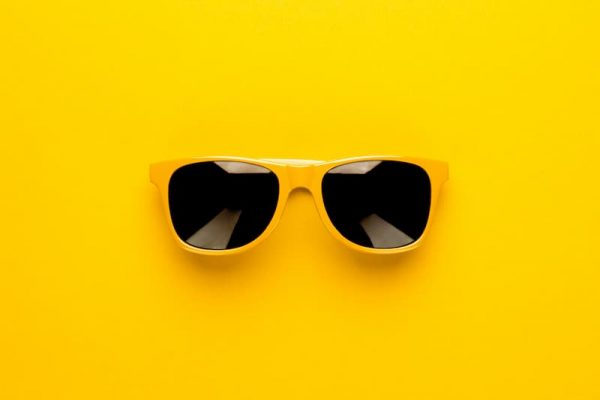 Choose Breathable Face Mask Material
Masks are now recommended to wear in public spaces, and mandated on public transport. Make sure you're choosing breathable materials [2] that keep you cool and protected in hot weather! It's also important to wear your face mask correctly, find our handy guide here.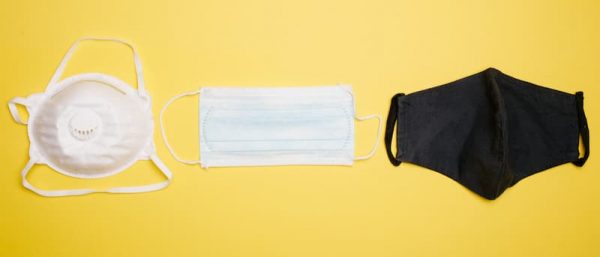 Stay Hydrated
The longer you're out and active in the sun, the more you're going to be sweating – and the more dehydrated you'll become. In fact, as the temperature rises we increase how much be sweat by 10-20% [3], so always carry a water bottle with you! We have also put together the 5 top ways to stay hydrated this summer.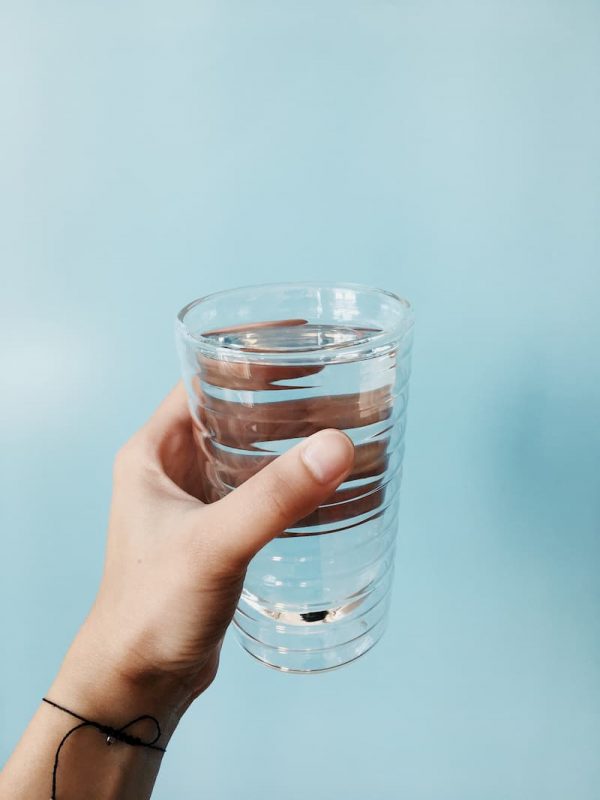 Stay Cool In The Shade
Remember to take a break in the shade now and then. It's a relaxing way to protect your skin from the sun and lower your body temperature on hot days. Even in the shade mosquitoes can be the bane of a summer holiday, find out why you might be more likely to be bitten!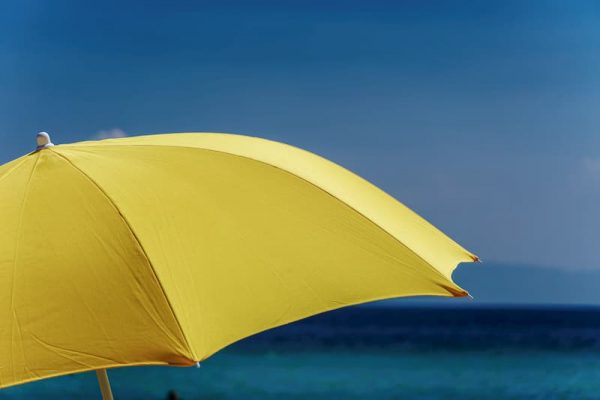 Fight Hayfever With Tablets
There's no faster way to ruin a summer's day than a pollen attack! Prepare yourself for the worst hay fever symptoms with an antihistamine prescription, don't let hay-fever ruin your summer. Find some more at-home tips to keep allergies at bay!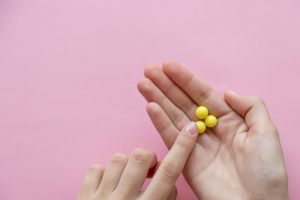 Getting to the pharmacy can be a little tricky right now, but did you know ordering your hay fever medication online is actually safer? (Learn more about ordering from online pharmacies during lockdown here). At e-Surgery we have a variety of hay fever and allergies prevention available, if you would like some advice to find the best option for you, you can always use our free Ask a Pharmacist service. Treatments include Avamys Nasal Spray, Beconase Nasal Spray, Fexofenadine, and Sodium Cromoglicate Eye Drops.
Want to know more?
We know that changing lockdown guidance can be confusing. You can find more information about what is/isn't allowed on the UK government website [4], and well as official information from the NHS [5].
Further Reading