First of all, we want to thank you…
No one could have predicted the year that was 2020. For many of us, it has been the strangest, scariest, and most turbulent year of our lives. As Covid-19 continues to spread into 2021 the year ahead is looking similarly uncertain, but the UK slowly marches forward with positivity despite the unknown future that lies ahead.
When reflecting on 2020, the year that changed everything, we want to focus on the positivity and determination we have seen in our team, key workers, healthcare/NHS staff, and everyone who has sacrificed to keep others safe. We want to thank everyone who stayed home, stayed positive, and stayed safe.
As an online prescribing service and pharmacy, the spread of Coronavirus meant we had to very quickly grow from an essential service to a few to an essential service for many. As Britain prepared to stay home for the foreseeable future, we were making sure we had enough stock to deliver treatment to our patients across the UK. Our free Ask-a-Pharmacist service gave patients access to free pharmacy advice without stepping outside their front door, and next day delivery options meant that you could order your prescription treatment and have it arrive at home the very next working day.
As well as our general treatments such as Asthma inhalers, Erectile Dysfunction treatment, antibiotics, and contraception we expanded our product line this year to include PPE (masks, gloves, and hand sanitiser.) In the summer of 2020, we were able to produce and donate 75% alcohol-based hand sanitiser to our patients over the age of 60, local charities and organisations who were on the front line protecting the vulnerable members of the UK. This included Norfolk Constabulary, Norfolk Accident Rescue Service and St.Johns Ambulance.
As lockdown restrictions began to ease and life started to get back to normal, we could see the immense pressure that was on small and local businesses to get the economy started again. With the help of the University of East Anglia, and thanks to our valued customers who purchased online (all of the proceeds from the hand sanitiser went into making more) we were able to produce enough hand sanitiser to donate bottles to local businesses at Norwich Market. We hope that this small gesture helped in some way to keep business owners and members of the public safe.
Expanding our team
Due to the sudden increase in demand, we have more than doubled our workforce and have plans to continue expansion as we grow into 2021. Our marketing, customer service, website development, and business administration departments have all grown this year. We would not have been able to help as many patients as we have (over 100,000 since e-Surgery's conception!), without everyone at e-Surgery. It is down to them that we have been able to prosper this last year.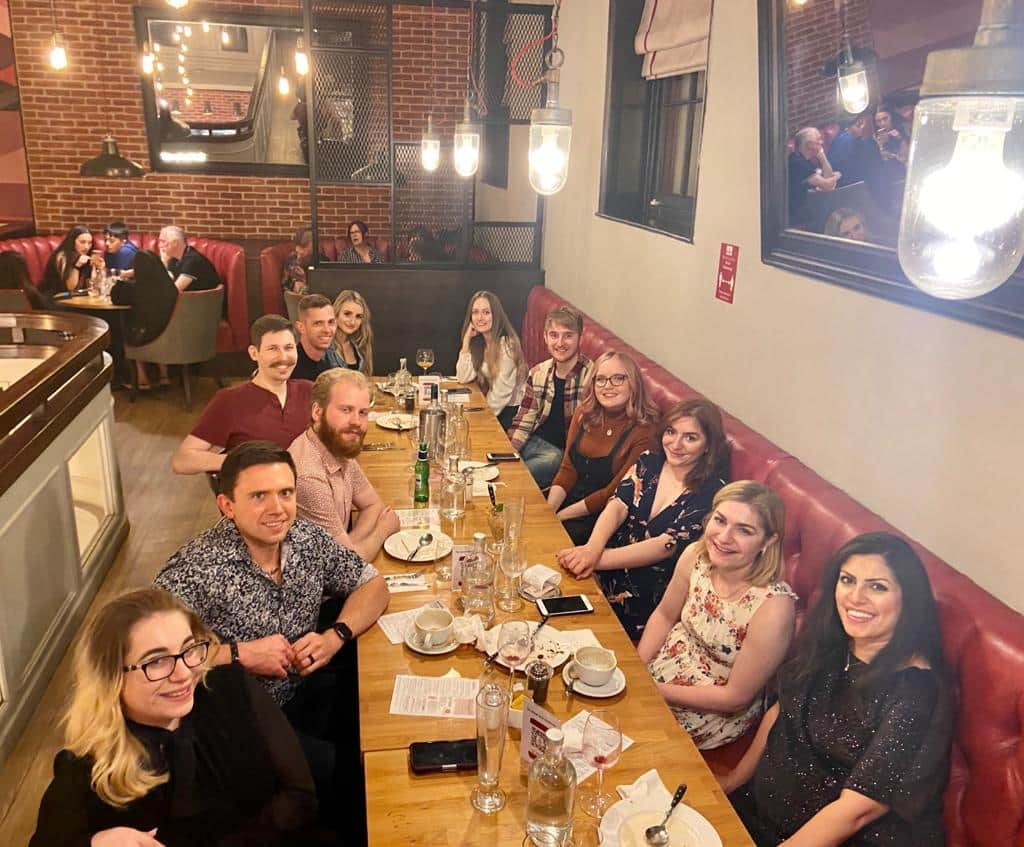 Winning!
Despite a turbulent year, we have still found time to celebrate. This years awards and nominations include:
• Winners of the Norfolk Business of the year award in the small to medium business
• Great British Entrepreneurs Award Family Business of the Year Finalist
• Dr. Thuria Wenbar won the Natwest Everywoman Award Artemis Category
• Winners in the GHP Healthcare and Pharmaceutical Awards Best Value Online Pharmacy 2020
• Featured on the Disrupting the Disruptors panel at the RESTART Festival
• Featured on the Tech Nation Webinar with the UK Minister for Digital Technology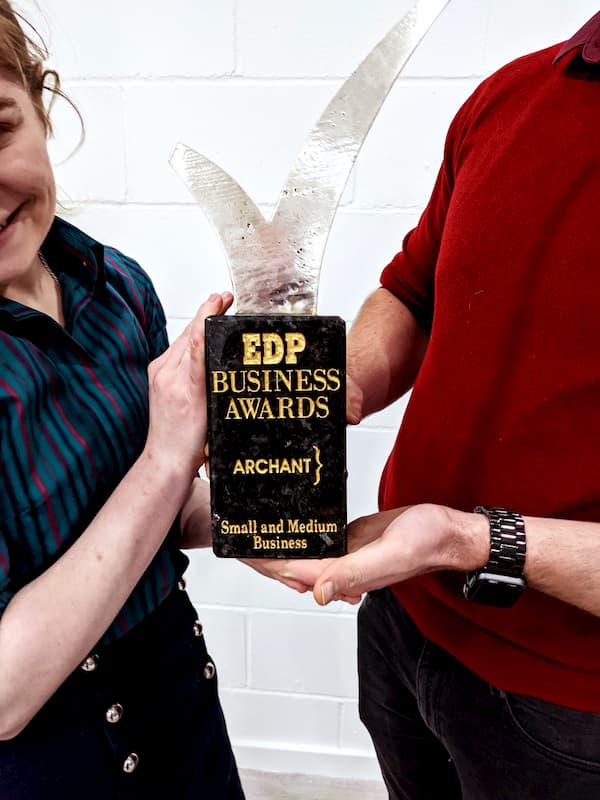 The gang goes green
Another significant development this year was our commitment to reduce waste and implement carbon-neutral driven initiatives. Not only have we further developed our exciting paperless prescribing and dispensing system, but we have also reduced excess waste throughout the entire office. We actively encourage our staff and patients to be mindful of their carbon footprint, in the hope that we can work together to help save the planet.
Green not only became our ethos, it became our colour scheme too! This summer saw a full rebrand of the company colours and branding to better align with our sustainable goals. Our new and improved website not only looks better but is customer-focused, mobile optimised and easy to use.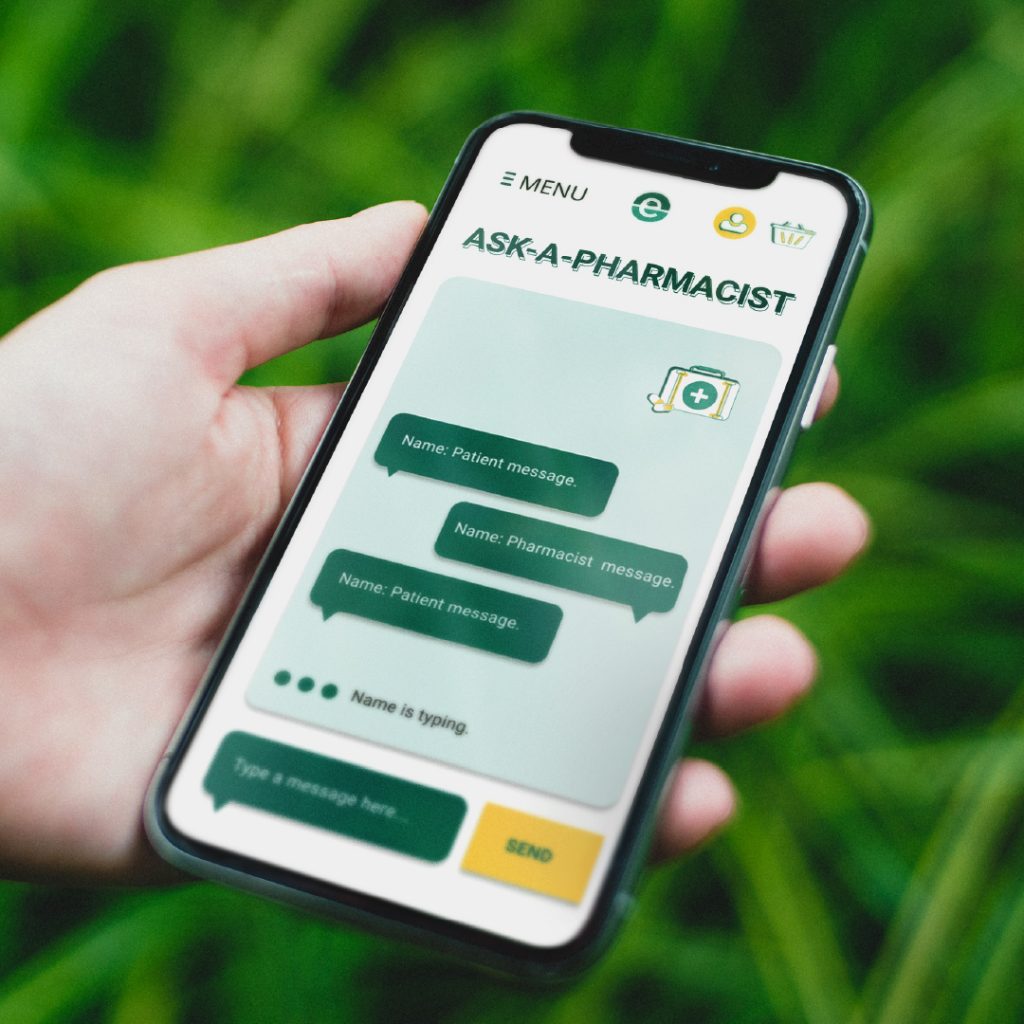 Bring on 2021!
We know that there is a difficult time ahead for many, divisive politics and an ongoing pandemic can make it feel like the world is reaching a breaking point. We want to assure you that we will continue to work hard to do our bit to support our patients in getting an efficient, professional service and access their prescription treatments online.
Over the next twelve months, we aim to further decrease our carbon footprint and expand our workforce to provide jobs for our local community. We will also be expanding our range of treatments and offering a wider range of medication to help support as many people as we can. Once again we would like to thank our loyal customers who continue to order from us and wish you all the best of luck in the coming year.
Happy new year from everyone at a-Surgery!