e-Surgery, the Eco-Friendly Pharmacy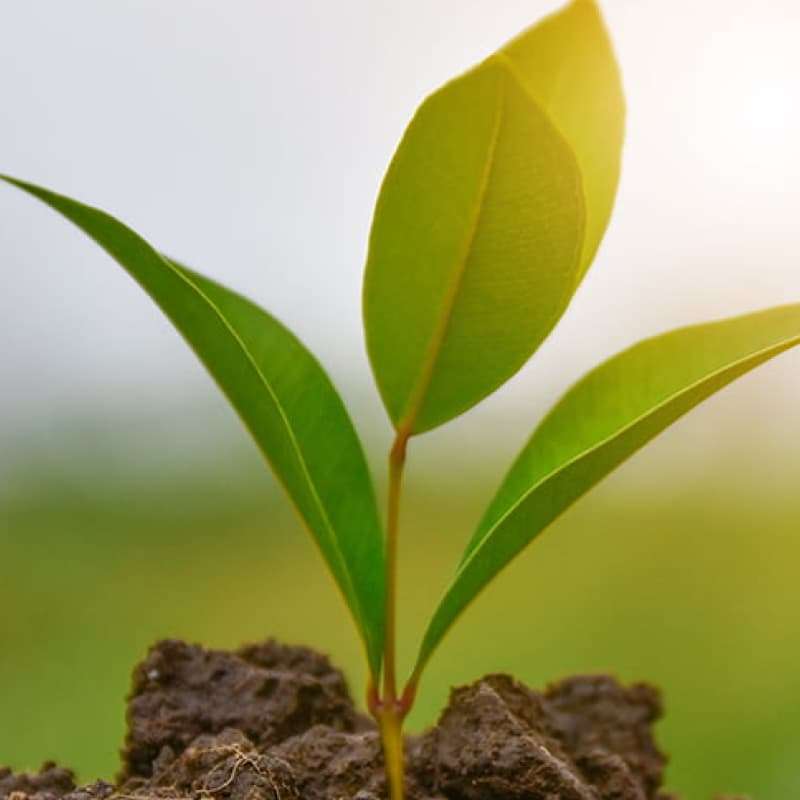 We Care About Environmental Health.
Healthcare is all about keeping people…well, healthy! Unfortunately, healthcare industries aren't always healthy for the environment. For instance, the NHS is the largest public-sector contributor to carbon emissions in the UK. Thankfully, the healthcare industry is becoming more conscious of its environmental impact and how caring for people is essentially linked to caring for the world around us.
Our personal health and the health of our planet are deeply connected. We need to breathe clean air and drink clean water. We need access to healthy food and a stable environment in which to grow it. We need to be safe from natural disasters, disease and famine. The effects of climate change are a healthcare issue, so we need to take steps to reduce our impact on the planet.
e-Surgery is taking those steps. We recognize that we have a role to play in reducing carbon emissions and waste in healthcare. Here's why e-Surgery is the eco-friendly choice for your health.
We Don't Use Wasteful Packaging
From our pharmacy to your front door, our delivery is simple and convenient. No frills, no fuss, just secure packaging that is 100% recyclable. We recently switched to brown cardboard as it requires less processing than other packaging, and it's totally recyclable. Here's how to recycle our packaging. Please do!
Wasteful packaging is unfortunately common in the industry. At e-Surgery, we want to be different. We didn't want to be wrapping anything in unnecessary plastic or repackaging our medication for no reason. Our vouchers are also recyclable, and we're currently working on making all our tissue paper and stickers recyclable too.
Once you've finished your medication, you might be wondering how best to dispose of it. The cardboard containers of medicines are typically recyclable, as are inserts such as the Patient Information Leaflet. It's best to bring your used medication to your local pharmacy. If you've got a used asthma inhaler, try and find a pharmacy participating in the Complete the Cycle scheme, which recycles inhalers.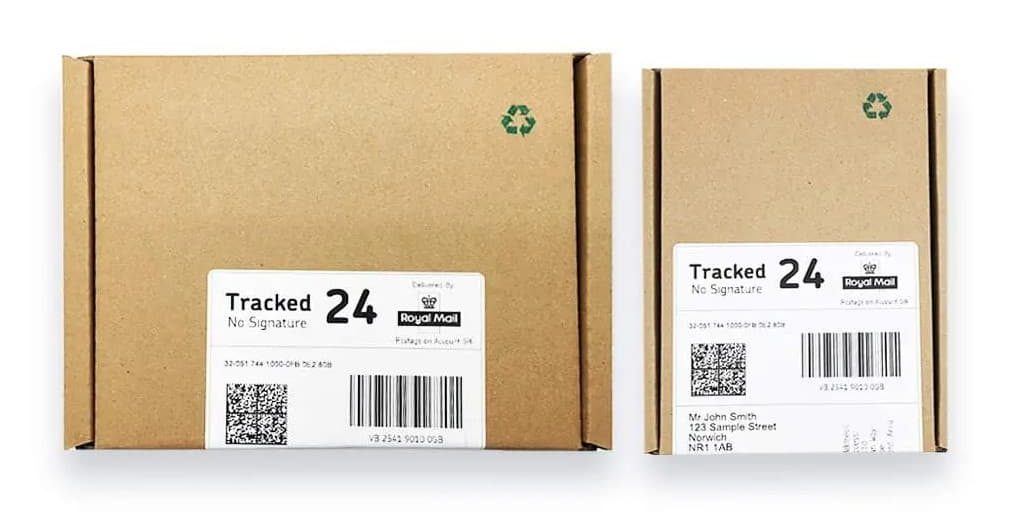 Our Paperless Prescribing and Dispensing Cuts Out Waste
See these huge bags? This is a typical amount of waste that some pharmacies will go through in a day. Think of how many sheets of paper are used in pharmacies every day. Multiple sheets for every person, every drug. Printing out for repeats, too. It's wasteful, and we think we can do better. So we do.
We've set up our electronic prescribing and dispensing processes with the goal to minimise waste. This means we're cutting out paper – entirely. We don't want stacks of prescription papers in our pharmacy. It takes up space, time and resources. We want our process to go fully digital, making it more seamless for us and you, and kinder on the environment!
The NHS has taken action to help by introducing the Electronic Prescription Service. The problem is that due to outdated processes and systems in most community pharmacies, this has actually led to an INCREASE in paper use. EPS tokens are still printed in community pharmacies, often in duplicates to generate patient repeat prescription lists. On top of that, the whole system isn't entirely paperless. That's our goal – elimination of waste in our prescribing and dispensing process. We're set on it, and we're set on reducing our waste in all areas.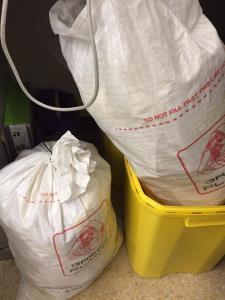 Eco Friendly With No Compromises
We believe that reaching these goals should not come at a compromise, our systems are not only environmentally friendly but also more efficient. By updating outdated systems, we reduce overhead and bring costs down for our customers.
Our Online Service Reduces Your Carbon Footprint
Picking up prescriptions in person can involve a lot of travel. Driving to a GP or pharmacist can be hassle, and it's also increasing your carbon footprint. As an online service, we deliver your prescription straight to your front door. We want to save time and mileage.
With e-Surgery, you can talk to a pharmacist using our free Ask a Pharmacist service. All from the comfort of your home!
Our Company Ethos: We Care
e-Surgery cares about your health. e-Surgery cares about the health of our planet. That's not just our attitude – it defines what we do. This does not stop with just reducing paper waste:
• We use newest generation efficient infra-red heaters, which use one third of the energy of typical heaters. We're on top of our utility usage, making sure to use electricity and water responsibly.
• We encourage Meat Free Mondays, subsidising a conscious approach to workplace lunch, and enforce recycling of all food packaging.
• We encourage our employees to use energy efficient transport whenever possible.
• e-Surgery is constantly self-reviewing, taking steps to improve and making sure we adhere to our Environmental Policy in full, and updating it whenever we move forward.
Your Eco-Friendly Choice
When you choose to get your medication and health advice from e-Surgery, you're making an eco-friendly choice and supporting a team that cares about the health of the planet as much as we care about the health of our patients.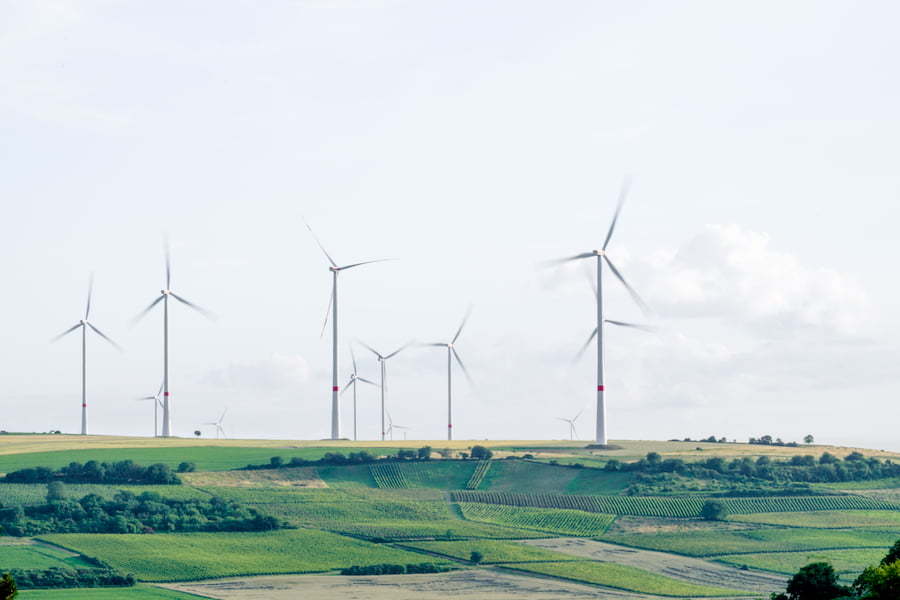 Further Reading
How To Recycle | Recycle Now
Is a Vegan Diet Better For The Environment? | BBC Good Food
50 Ideas For Shrinking Your Carbon Footprint | ClimateCare
Back To Top