Can you take Viagra with alcohol?
Most males struggle to get and maintain an erection sometimes. This is usually caused by stress, exhaustion, anxiety, or excessive alcohol use, and it's nothing to be concerned about. However, if it occurs more frequently, it could be due to physical or emotional reasons. Thus, if these problems begin to appear regularly, you should get yourself checked out by a healthcare professional to rule out underlying health conditions such as diabetes, high blood pressure, Parkinson's disease, etc. [2]
Is it safe to consume Viagra and alcohol together?
If you were wondering if you can take viagra and alcohol, the answer is that in moderation it is safe. As of yet, there is no conclusive evidence that Viagra increases the risks associated with alcohol consumption. However, although Viagra and alcohol don't appear to interact this doesn't indicate that using them together is a good idea. This is because chronic alcohol consumption is a common cause of ED. So, if you're using Viagra to treat ED, you may end up worsening your condition and reducing the effectiveness of the medication by taking it with alcohol. [3]
How does alcohol make Viagra less effective?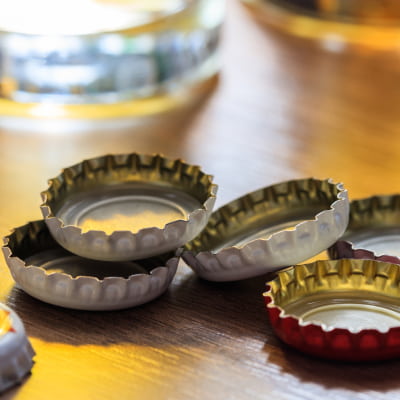 Large amounts of alcohol may end up reducing the effects of Viagra, making it more difficult to achieve and maintain an erection when you're aroused. Below are a few reasons why drinking a lot of alcohol when taking Viagra is a bad idea:
• Various studies have demonstrated that drinking alcohol might lower testosterone levels in the body. Because testosterone levels are linked to sexual desire, this could limit your desire for sex and prevent you from being aroused. This means that alcohol may make you feel less interested in having sex after you start drinking.
• According to a study published in the journal Drug and Alcohol Dependence, men's testosterone levels drop after 30 minutes of consuming alcohol.
• Alcohol consumption is known for causing alcohol-induced erectile dysfunction, a sexual performance problem. This issue may appear after you've consumed too much alcohol, ruining what could otherwise be a pleasant sexual experience.
Side effects of Viagra
Headaches, nasal congestion, sensitivity to light, dyspepsia, and poor vision are the most typical side effects caused by Viagra. Additionally, vision loss may also occur in a few unusual cases. However, it primarily occurs in individuals with certain medical disorders, such as hypertension, heart disease, diabetes, high cholesterol, or pre-existing vision problems. In addition, Viagra can induce various conditions and adverse effects, making it troublesome to combine with alcohol. Here are a few side effects of mixing Viagra and alcohol:
• Unexpected hearing loss
• Priapism, or a painful, long-term erection
• Unexpected vision loss
• Elevated intraocular pressure (pressure on the fluid inside the eye)
• Ventricular arrhythmias
Nausea and vomiting, diarrhoea, impaired vision, optic nerve enlargement, and muscle breakdown are indications of an overdose. If you have any of these symptoms, get medical help immediately. [4]
Where can I buy Viagra online?
Even though erectile dysfunction is a common health issue among older men, and it is nothing to feel ashamed of, some people may feel embarrassed to admit that they are facing this issue. Online pharmacies such as e-surgery are ideal for individuals who might feel uncomfortable purchasing medications such as Sildenafil Tablets (Generic Viagra) or Viagra Tablets in public. However, before purchasing any new medication online, speak to your GP to check for any medicine interactions. Find out about the difference between ED tablets here, as well as how to avoid fake ED pills online.
How can I treat erectile dysfunction without taking any medication?
You may be able to treat erectile dysfunction by making the following lifestyle modifications, or these top 5 alternative ED treatments. There are also some natural ways you can start to manage ED.
Stay active and maintain a healthy diet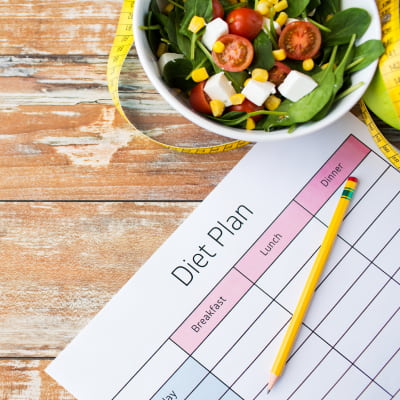 A poor diet and lack of exercise can impact more than just your energy level. It's a proven risk factor for ED and heart disease. Additionally, erectile dysfunction is caused by eating choices and a lack of exercise or sufficient rest due to stress from work-life balance concerns at home. Thus, make healthier meal choices and stay active, and you may notice a reduction in your erectile dysfunction symptoms.
Continue to engage in sexual activity
When you're having trouble getting erections, it can make you feel demotivated to be sexually active. However, it is critical to continue engaging in sexual activity and maintaining an active sex life because this will help you overcome ED. If you feel your partner may have ED, here are some ways you can approach the topic with them.
Reduce alcohol consumption
As previously stated, excessive alcohol use might aggravate erectile dysfunction symptoms. It is best to keep track of how much alcohol you consume to ensure that it is not the primary cause of your ED. [5]
Quitting smoking
Smoking has been linked with impotence in men. Quitting smoking not only drastically improves your health, but it can also help get things going in the bedroom!
Sources
2. Erectile dysfunction (impotence) | NHS
3. Viagra, ED, and Alcoholic Drinks | Healthline
4. The Dangers Of Mixing Alcohol With Viagra | Verata
5. Does Smoking Cause Erectile Dysfunction? | E-Surgery
Further Reading
1. Is It Safe to Take Viagra With Alcohol? | Ro Health Guide
2. Interactions Between Viagra and Alcohol | K Healthcare