What are Priligy and Viagra?
Although both Priligy and Viagra are effective treatments for male sexual dysfunction, there is a lot of confusion surrounding their safety when taken together. Some patients worry that taking the two medications will lead to an overdose or other adverse effects. It's important to know whether the combination of these drugs is safe, as well as what its side effects might be.
In this blog post, we will examine erectile dysfunction, premature ejaculation, and each drug individually. We will also look at the evidence surrounding the safety of Priligy and Viagra when used together, and provide clarity for patients who are considering taking these medications.
What is erectile dysfunction?
Erectile dysfunction is a condition where a man has difficulty achieving or maintaining an erection. It is said that approximately 40% of men over the age of 40 will experience some form of erectile dysfunction [1]. If you or your partner is suffering from ED, here are some useful tips on how to talk about ED with your partner.
It can be caused by physical, medical, or psychological reasons, including [2]:
Cardiovascular issues
Hypertension
Hormonal imbalances or low testosterone levels
Obesity
Kidney issues
Anxiety, depression, stress, or sleep disorders
Relationship issues
Drug use, excessive alcohol consumption, or tobacco
Certain medications
Multiple sclerosis
Injury to pelvic area
Peyronie's disease
Increased age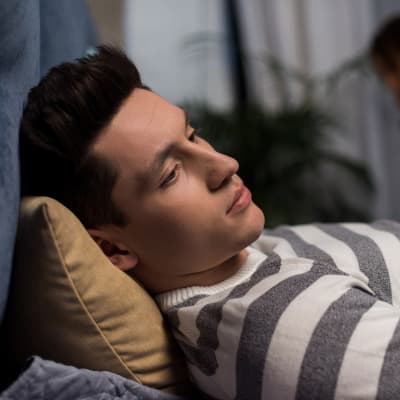 What is premature ejaculation?
Premature ejaculation is a common sexual problem that can affect any man. It is defined as the inability to delay ejaculation for more than about 1.5 minutes after penetration [3]. Although it is not a life-threatening condition, the medical condition can cause considerable distress and can negatively affect both the individual and his partner's quality of life.
There are many possible causes [4] of premature ejaculation, including psychological factors and physical causes. Psychological factors that may contribute to premature ejaculation include: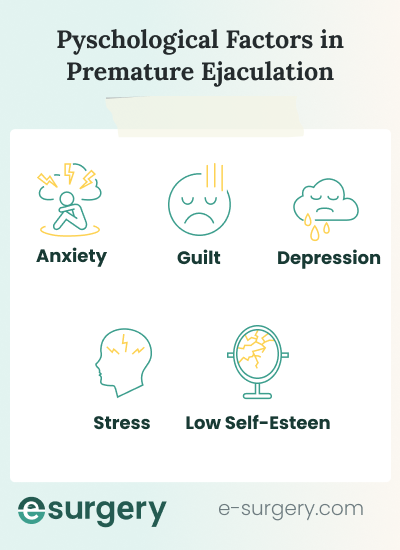 Anxiety. (Performance anxiety may also play a role).
Guilt
Depression
Stress
Poor self-esteem
Physical causes of premature ejaculation can include:
Increased age
An oversensitive penis
Hormonal problems
Neurological disorders
Inflammation of the prostate gland.
What is Priligy?
The active ingredient in Priligy is dapoxetine, which is a drug used in the treatment of premature ejaculation. Priligy works by delaying the reuptake of serotonin, a chemical in the brain that helps regulate mood. When serotonin is released, it travels through the brain and attaches to receptors on cells called neurons.
Once the serotonin has attached to these receptors, it is pulled back into the neuron by proteins called transporters. Priligy blocks these transporters, which allows serotonin to stay attached to the receptors for a longer period of time. This helps improve mood and reduce symptoms of depression. Priligy is considered effective in treating premature ejaculation, which is caused by an overabundance of serotonin in the brain. By blocking the reuptake of serotonin, Priligy helps keep serotonin at high levels, which delays ejaculation and prolongs the time to orgasm [5][6].
What is Viagra?
The active ingredient in Viagra is sildenafil citrate, which belongs to a group of drugs called phosphodiesterase type 5 inhibitors. These drugs are designed to treat erectile dysfunction by relaxing the blood vessels in the penis, which allows for increased blood flow and an erection. Viagra works by inhibiting the enzyme phosphodiesterase type 5, which is responsible for degrading cyclic GMP (cGMP), a molecule that is important in the process of erection. When cGMP levels are increased, the muscles surrounding the blood vessels in the penis relax, allowing more blood to flow in and resulting in an erection [7].
Other medications similar to Viagra include generic sildenafil (a non-branded alternative) and Viagra Connect (an over the counter alternative). All these ED treatments contain the same active ingredient and function in the same way.
Can I take Priligy and Viagra together?
No, it is not safe to take Priligy and Viagra together.
As found in a study, taking them together can cause side effects, including low palpitation, headaches, and flushing (8). The study included 74 men with lifelong or acquired erectile dysfunction and premature ejaculation. At the end of 4 weeks, 10 patients reported adverse side effects, as mentioned above.
If you experience any of these side effects, stop taking both drugs and call your doctor right away. If you are taking a combination of these medications and feel dizzy, stop driving or doing tasks that require coordination. If you need treatment for either condition, talk to your doctor about which option is right for you. Also let your GP know if you are taking any other medicine, to avoid mixing medications that might be unsuitable or dangerous. It is important to take this medication exactly as directed unless otherwise instructed by your physician.
Can I get the medicines online?
Yes, you can buy both Priligy and Viagra online. If you are considering purchasing these medications, it is best to do so from a trusted online pharmacy like e-Surgery. We offer safe and secure payment options, as well as discreet shipping, so that you can feel confident ordering these products online.
Sources
Further Reading
The Efficacy and Safety of Dapoxetine/Sildenafil Combination | Clinical Trials
Premature Ejaculation: What you need to know | Cornerstone Blog