What's the difference between Tadalafil and Cialis?
There are a lot of Erectile Dysfunction medications in the market, Tadalafil is known as one of the most popular ED drugs, so can I take Tadalafil daily?
Tadalafil is a medication also sold under the brand name Cialis, both have the same active ingredient. There are two different forms of Tadalafil, daily dosing and as needed.
Tadalafil Once Daily is a low-dose dosing medicine and is meant to be taken daily. Taking it daily keep your blood levels constant which helps you to maintain an erection, unlike other ED pills that you have to take before sex. The other form of medication should take before the sexual intercourse, as the usual ED pills.
This article will provide you with knowledge on the dosage, side effects and alternatives to this drug.
Tadalafil Tablets (As Needed)
Tadalafil tablets are used to treat erectile dysfunction in men. It works by stimulating blood flow to the penis to maintain an erection. [1]
Tadalafil can be purchased, under the branded name Cialis, as well as an unbranded alternative is known as tadalafil tablets. The only difference between Cialis and Tadalafil is the price. Tadalafil is less expensive but still provides you with the same benefits as Cialis. This is very similar to the way that Viagra is the branded name for generic Sildenafil.
Tablets (As Needed) Dosage
It's recommended to take tablet 30 minutes before doing sexual activity. The medication effect remains up to 36 hours after taking it. [2]You should never take more than 1 tablet of Tadalafil per day. The tablets are not designed for continuous daily use. [3]
Tadalafil Tablets (Once Daily)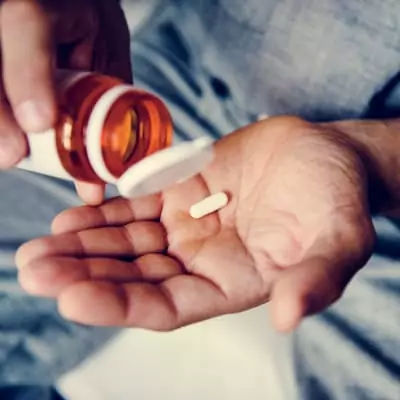 Tadalafil also has a lower dosage option for once-daily use. [4] It comes in two strengths, 2.5mg and 5mg.
Unlike other ED pills, you don't have to take them before sex. Taking it every day will improve the blood flow to the penis to maintain an erection.
You can purchase Cialis once daily tablets in two forms. The branded form of this drug is called Cialis once daily and the non-branded generic form is called Tadalafil once daily. The only difference is that when you buy Tadalafil once daily it will be a lot cheaper, but will work in the same way.
Tadalafil Tablets (Once Daily) Dosage
The once-daily medication is specifically designed for daily use. You must take it once a day and never skip doses, otherwise, it will not work properly.
Do not take more than 1 tablet per day. Also, do not combine any other ED medication with Tadalafil.
It's important to consult your doctor before starting any new medication.
Tadalafil Tablets (As Needed) Vs. Daily Dosing
To answer the question "Can I Take Tadalafil Daily?" there are two dosing options, increase flexibility and allow for great control. Many factors can affect how well your medication works – it's important to talk to your doctor and learn more about the right dosage for you.
Your doctor will prescribe 10 mg as the starting dose for 'as-needed' medication. This may be adjusted depending on your experience with the drug and how well you respond to it.
Don't take more than one dose of this medicine per day to avoid the risk of prolonged or serious side effects. [5]
For better results, take one tablet of this medication 30 minutes before sexual activity. Talk to your doctor if you have any questions or concerns.
The usual starting dose for once-daily use is 2.5 mg, but your doctor might increase the dose to 5mg depending on how effectively the drug is working for you. Some lifestyle considerations they may also take into consideration include if you smoke, drink, or have chronic health conditions such as diabetes. Occasionally psychological factors can effect ED, and discussing these issues with a partner can help. In addition, some evidence points towards Covid-19 increasing your risk of ED, but studies are ongoing.
Side-Effects
Like any medication, Tadalafil tablets can have side effects. These primarily include:
Headache
Back pain
Muscle aches
Facial flushing
Nasal congestion
Upset stomach
Some serious side effects include:
Priapism, a painful erection that can cause damage to tissues
Changes in hearing and vision
Low BP
If you experience any of these symptoms, talk to your doctor immediately.
Alternatives to Tadalafil Tablets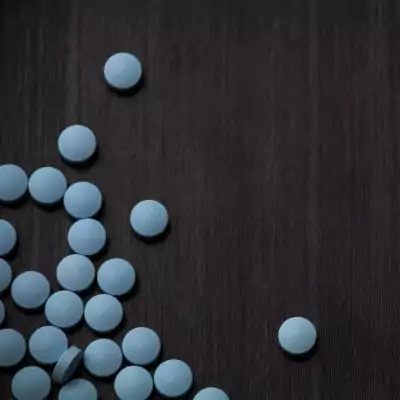 There are many different ED pills available in the market, each has its own benefits and side effects. However, It's recommended to ask your doctor before starting any medication.
Here are some other alternatives available on e-Surgery including:
Can I Buy Tadalafil Online?
Yes, you can buy it from our online pharmacy at E-Surgery. The medication is available in four different types including:
You should ask your doctor before starting any of these medications.
Are These ED Pills Safe?
Yes, when taken as prescribed. However, if you're allergic to any of the ingredients found in these pills, then you should avoid them. [6]
In addition, patients who have had a stroke or heart attack and those with low blood pressure should not take them.
If you experience an erection lasting longer than 4 hours, this is a medical emergency, visit your doctor as soon as possible.
If you are taking these pills, you should avoid drinking alcohol or consuming grapefruit. These may worsen some negative side effects. [7]
Conclusion
ED is a common condition and can have many possible causes including psychological and physiological reasons.
When dealing with ED, risks are higher for people with certain conditions. That's why it's important to talk openly to your doctor about any concerns you may be having. They can help you find the best ED medication to suit your specific needs.
Tadalafil is one of the most popular ED medications, which comes in two forms, daily dosing and as needed.
Many other alternatives are also available such as Viagra, Levitra, Spedra and more. You can buy Erectile Dysfunction medications online at E-Surgery. However, you should talk to your doctor first before starting any of these medications.
Sources
Further Reading
Should you take a daily erectile dysfunction pill? | Harvard Health
How to Get the Maximum Effect from Cialis | Healthline