How To Clean A Clenil Modulite Asthma Inhaler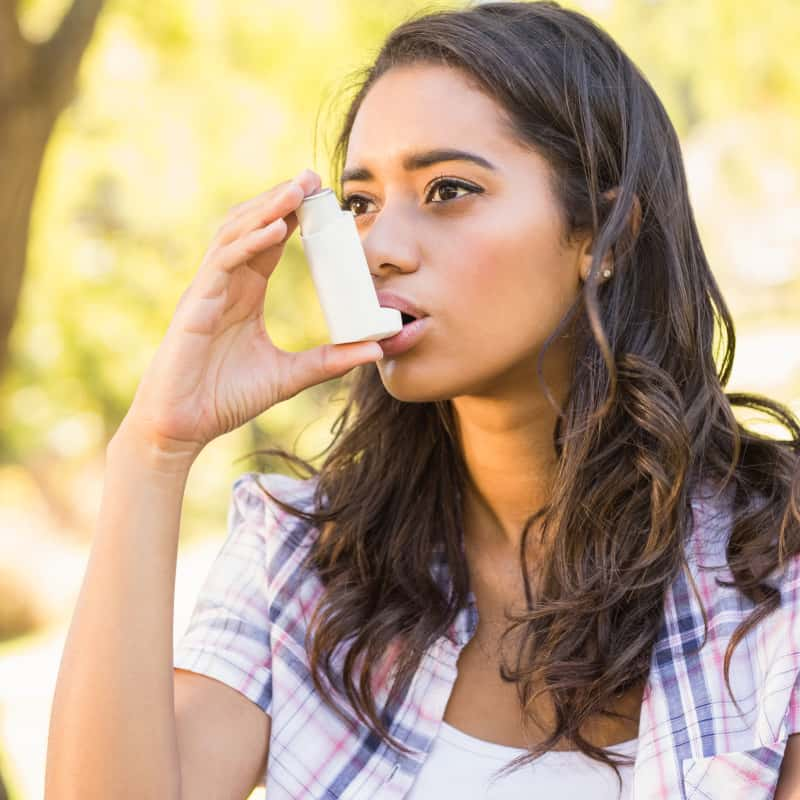 Why Should I Be Keeping My Inhaler Clean?
Asthma can be unpleasant enough, without breathing in a mouth full of dust when you least expect it! If an inhaler isn't cleaned regularly, it can build up with dust over time. This can lead to blockages with in the inhaler which can hugely reduce its effectiveness, which is obviously not ideal. It's not worth the risk to your health, as it means you could be facing an asthma attack without proper relief. Unfortunately inhalers aren't self-cleaning! So it is important to understand how to clean your inhaler to avoid these situations. Here are a few simple steps to cleaning a Clenil Modulite inhaler.
Read Your Inhaler Patient Information Leaflet
Inhalers will typically come packed with their relevant information leaflets. These leaflets give you clear instructions about how to use them, side effects and cautions, and a cleaning guide for your inhaler. The cleaning guide is typically found under the 'How to Use' section in your leaflet. It's important to read this as it will give you the most specific information available about how to keep your inhaler clean.
Not all inhalers are the same, so if any cleaning steps we give are different to the cleaning steps in your leaflet, you should always follow the leaflet cleaning steps. This guide looks at how to clean a Clenil Modulite inhaler specifically. If you use a Ventolin or Salbutamol inhaler find out how to clean them here.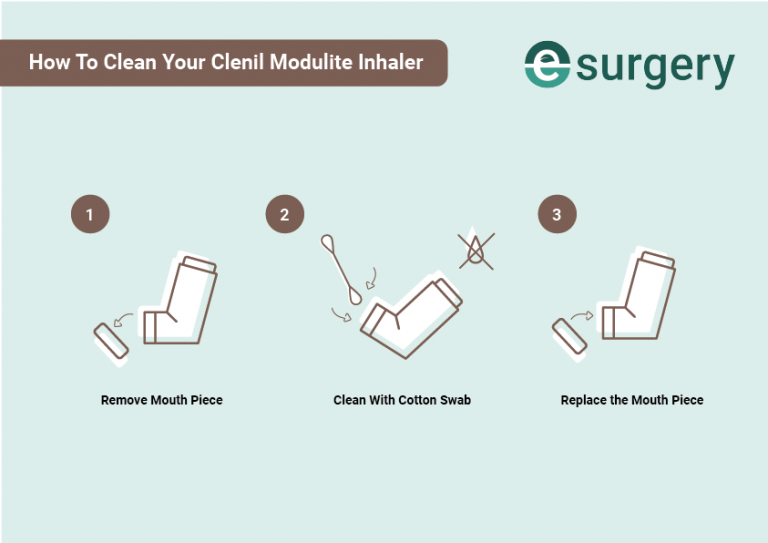 1. Remove the protective cap from the mouthpiece.
2. Using a cotton swab, clean the circular opening where the medicine sprays out of the canister. Move the swab in circular motions to clean thoroughly.
3. Put the mouthpiece back on.
DO NOT: Remove the canister from the actuator or use water to clean a Clenil Modulite inhaler.
How Often Should I Be Cleaning My Inhaler?
It's recommended that you clean your inhaler once a week to keep it in good working order. This is particularly true for reliever inhalers as you want access to a clean and working inhaler at any time, though it is still very important for preventer inhalers.
How Should I Store My Inhaler?
Often people will keep their inhalers in a bathroom, but a bathroom can be a hot and wet environment, so could cause your inhaler to become damp. You can avoid this by storing your inhaler in a cool, dry environment out of reach of any dirt, dust or foreign objects. Make sure to keep the protective cap on whenever it isn't in use.
Further Reading
Asthma | NHS
Cleaning and Looking After Your Inhalers | Asthma UK
Belcometasone Dipropionate | National Institute For Health And Care Excellence
Back To Top