What is a migraine tracker?
Recording the date, time, frequency, and intensity of your migraines using a migraine tracker can have a number of benefits.
Your doctor or GP will more easily be able to spot patterns in your condition and therefore provide a better diagnosis
Better understand your migraine triggers, patterns, and warning signs
Be able to understand if your medication is effective
This migraine tracker is downloadable online and can be printed from your home. Leave this on your mirror, in the bathroom, or on the fridge! You can even laminate your migraine tracker to avoid having to reprint it or keep it inside a journal/diary.
How do I use a migraine tracker?
Whenever you experience the signs and symptoms of a migraine, record the following details of your migraine attack.
Date
Time
Duration
Intensity
Symptoms
Triggers
Treatment
Location
The e-Surgery migraine tracker has room to record 7 days of symptoms, feel free to print as many trackers as you need.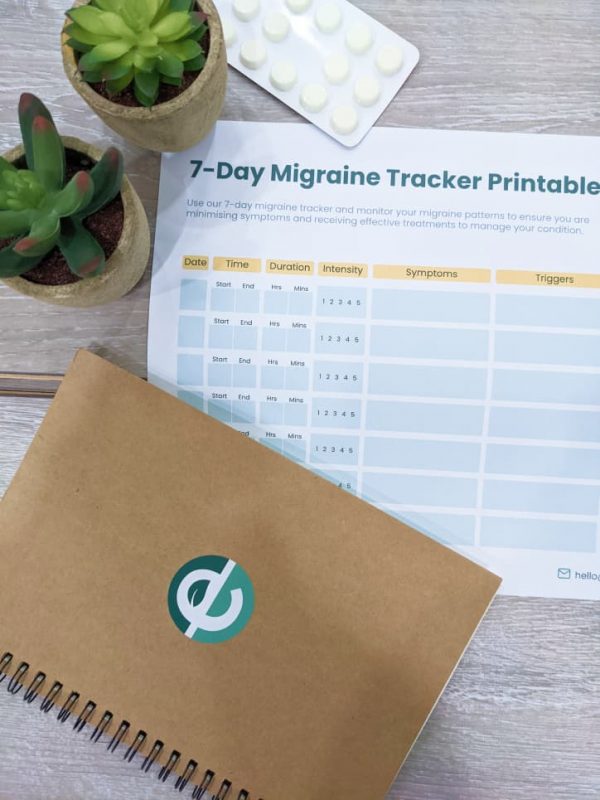 Why is a migraine tracker useful?
Keeping track of your migraines is not only helpful for your own health but also a useful tool for your next GP checkup. Migraines can be a painful and debilitating condition, therefore it is essential that you find the correct solution for you.
What treatment is available for migraines?
Speak to your GP or pharmacist about the best migraine treatment for you. You can also find migraine treatment online from e-Surgery, and order your treatment directly to your door!