This post is made in partnership with syd™.
Why are so many people turning to healthcare apps on their phones for advice?
Health tech is big business, with just over 3,000 startups and scaleups operating in the health tech sector in the UK alone [1]. More and more people are turning to their mobile phones and healthcare apps for on the go, on-demand health advice that can be accessed anywhere.
With so many digital options available, it can be easy to feel overwhelmed. Finding safe, reliable, and effective solutions that fit your needs isn't always easy and it can be hard to know who to trust.
Our health is unique to us and isn't always simple. Each one of us is different in so many ways from our bodies, minds, and overall health. This is why personalised healthcare solutions are important, especially since it's the small changes that make a big difference.
How can our phones actually improve our health?
We all know our phones can be addictive, but more and more we are seeing brands changing the narrative and using them to benefit our health, for example with innovative healthcare apps.
A great example is syd™, a science-backed super app that uses the power of over 1 million research papers to help you take charge of your life quality. syd™ uses powerful AI to give you simple, fun advice that's perfectly suited to you and your goals with the ultimate aim of improving life quality.
When looking at digital health options, it's essential that you trust the advice and guidance you are being given. With syd™, you know that all your recommendations are backed by science and the positive results show why that's so important. For example, a study found that NHS staff who were using syd™ reduced clinical depression by 16%, clinical anxiety by 15%, and stress by 5% in just 3 months!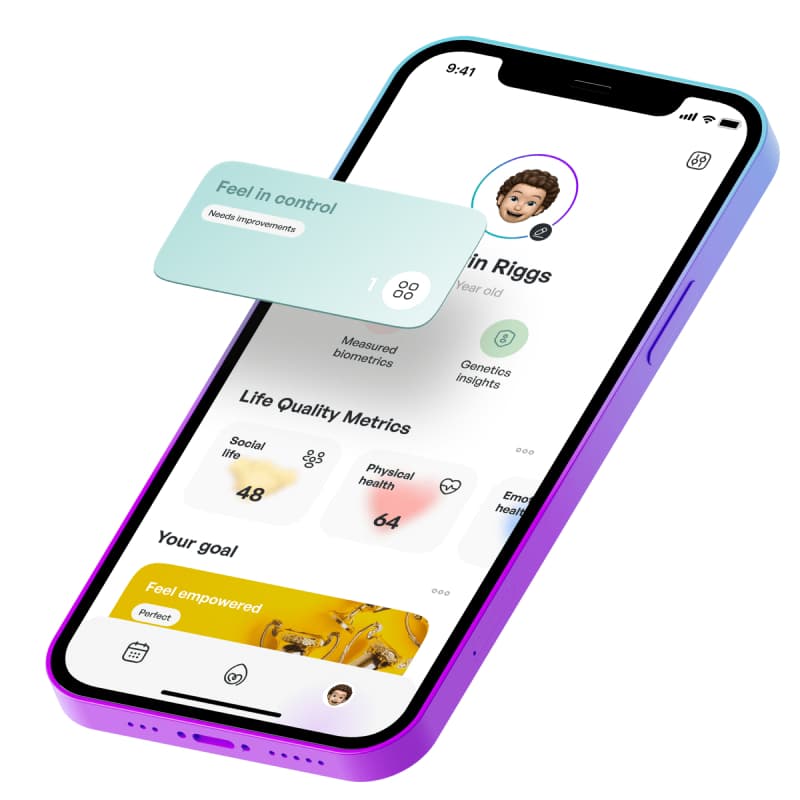 What is life quality?
Life quality is more than just physical or mental health, it's about knowing where to start making those small changes to improve your life. While there's no doubt mental and physical health are important, there are a lot of other factors that affect those. syd™ has developed the Life Quality Index™ (LQI) to factor in all 9 key interlinked dimensions that make up life quality:
Physical health
Career
Financial health
Brainpower
Purpose
Self-awareness
Emotional health
Social life
Environment
Supported by artificial intelligence, the LQI™ makes it possible to see improvements across all areas of your life quality.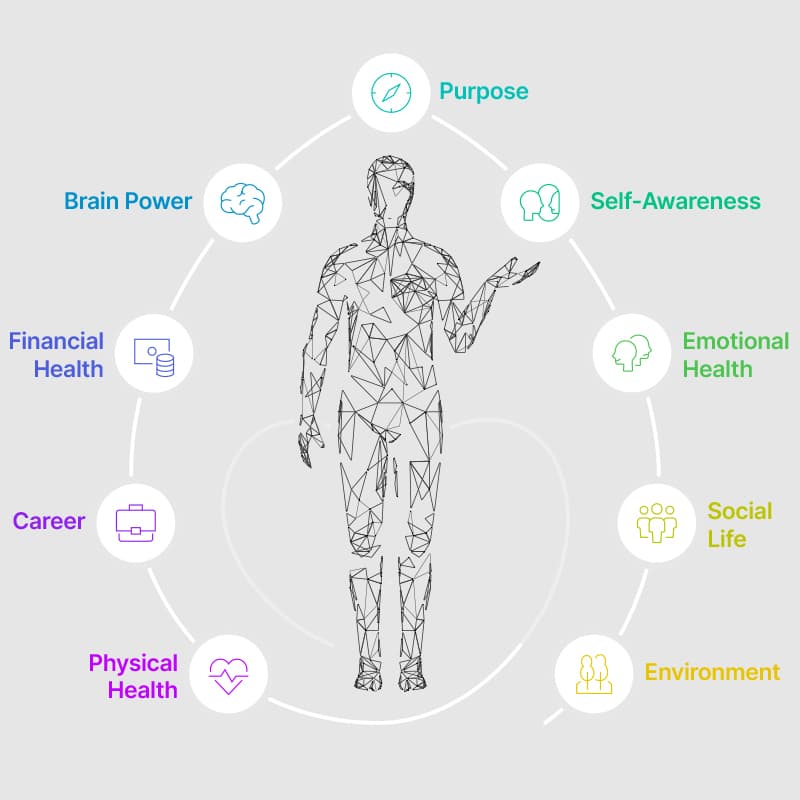 Improving life quality is even easier with a helping hand
The LQI™ is just the start. Good habits take some time to get the hang of. In the meantime, it's great to have someone supporting you along the way. With syd™, you get a friendly virtual companion who's there for you when you need them. And that's just the start, you also get:
Easy setup and simple to use, making better life quality accessible to you no matter who you are
Check-ins that give you the best advice for your mood
Goal setting that helps you reach what's most important
Piece of mind with a leading data privacy policy that keeps your personal data private, no exceptions
You can also get personal DNA insights that let see which completely preventable health areas you have advantages or disadvantages in then explore them in a 30-minute chat with an expert genetics concierge who will talk you through your results.
Will we see more people turn to their phones for advice?
Since the Covid-19 pandemic, the use of digital health services has skyrocketed, with one survey suggesting a 37% increase in health app usage since the pandemic began [2]. This is due to lockdowns preventing people from visiting their GP, increased wait times, heightened anxiety surrounding health issues, and an overall increase in our reliance on technology in every area of life. The right preventative digital health solutions, like syd™, can play a huge role in keeping us at our best.
It's safe to say that healthcare apps in our pockets is here to stay.
Where can I download syd™?
You can download syd™ through both the Apple Store and Google Play, or simply scan the QR code below!
Download syd™ from the Apple Store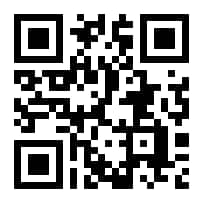 Sources
UK HEALTHTECH HUB | Tech Nation
Health app use increases by 37% during pandemic | Med-Tech News