Stop Acid Reflux Symptoms
Buy Prescription Strength Acid Reflux Treatment
Order Now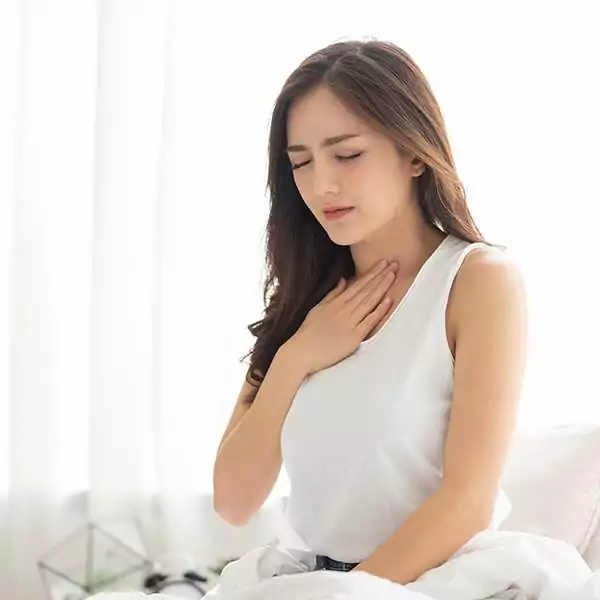 How it Works
Our service works in just three simple steps.
Choose your treatment
Complete a consultation
Delivered to your door
Choose your treatment
Search for your medication, condition, or Ask-a-Pharmacist if you need advice about your health.
Complete a consultation
Answer a quick consultation about your health, our prescribers will ensure that the medication is safe for you.
Delivered to your door
Your medication is dispensed from our UK Pharmacy and delivered to you by Royal Mail in recyclable packaging.
Frequently Asked Questions
Have a question ? we're here to help
What is Acid Reflux?
Acid Reflux (commonly referred to as heartburn) is a common condition that is caused by acid traveling up the esophagus, causing pain and discomfort.
What causes acid reflux?
The most common triggers for acid reflux are:
coffee, alcohol, chocolate, fatty and spicy foods
being overweight or obese
smoking
being pregnant
stress
NSAID painkillers (ex. ibuprofen, naproxen etc.)
How can I prevent acid reflux?
As well as taking Acid Reflux treatment you can prevent Acid Reflux by eating smaller meals more frequently, raise the head end of your bed 10 to 20cm to help prevent stomach acid traveling up, losing weight, reduce stress, reduce your alcohol intake, stop smoking and cutting down on caffeine.
See more
We deliver your medication in FULLY recyclable packaging with special next day delivery!
Start questionnaire