Asthma Relief Inhalers
Order Your Blue Inhaler Now
Order Now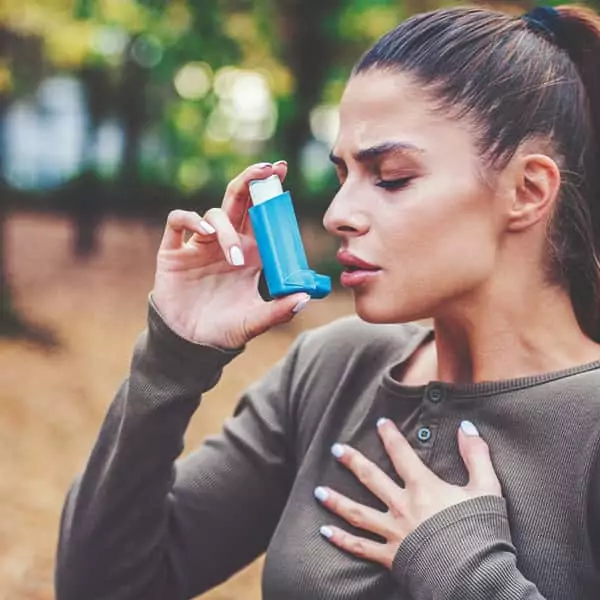 How it Works
Our service works in just three simple steps.
Choose your treatment
Complete a consultation
Delivered to your door
Choose your treatment
Search for your medication, condition, or Ask-a-Pharmacist if you need advice about your health.
Complete a consultation
Answer a quick consultation about your health, our prescribers will ensure that the medication is safe for you.
Delivered to your door
Your medication is dispensed from our UK Pharmacy and delivered to you by Royal Mail in recyclable packaging.
Frequently Asked Questions
Have a question ? we're here to help
What Is Asthma?
Asthma is a common condition that affects the airways. The typical symptoms are wheeze, cough, chest tightness, and shortness of breath. Symptoms can range from mild to severe. Asthma can be aggravated at certain times of the year and typically gets worse with physical exertion and stress. Blue reliever inhaler treatment usually works well to ease the symptoms.
How do I treat Asthma?
Asthma is usually controlled by a combination of steroid (brown inhaler) and short acting bronchodilator (blue reliever inhaler) which comes in a strength of 100mcg. These asthma inhalers are dosed to tailor suit your individual needs and your symptoms should be reassessed regularly to ensure they are stable. The blue asthma reliever inhaler should only be used when necessary as overuse of the blue inhaler can make your asthma worse.
Are there any side effects to Asthma Inhaler treatment?
Like with all prescription medication, there are side effects of asthma inhalers you need to be aware of. The 100mcg blue reliever inhaler can cause tremors and headaches if used too frequently. Using the blue asthma inhaler too frequently can also make your asthma worse in the long run.
You can buy your blue inhaler online from e-Surgery. Our prescribers will make sure that the blue reliever inhaler is safe for you to take for your asthma.
See more