Buy Paracetamol Tablets
We're UK's Highest Rated Online Pharmacy, Quick Delivery To Your Home or Work, No Need To Visit The Doctor or Pharmacy, Always Genuine UK Branded Medication
Order Now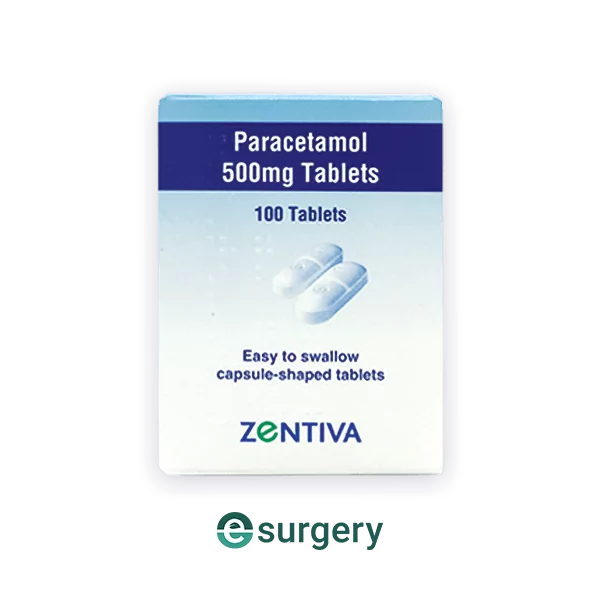 Rated
on Trustpilot
How it Works
Our service works in just three simple steps.
Choose your treatment
Search for your medication, condition, or Ask-a-Pharmacist if you need advice about your health.
Complete a consultation
Answer a quick consultation about your health, our prescribers will ensure that the medication is safe for you.
Delivered to your door
Your medication is dispensed from our UK Pharmacy and delivered to you by Royal Mail in recyclable packaging.
What Our Patients Say
Our patient care team is excellent!

Great service. Easy to use website and fast delivery I would definitely recommend
Karole

So easy to use this site and my medication arrived as promised on time, really impressed.
Jane

Superb. Quick delivery, easy buying process. Completely satisfied.
Paul

Easy process, arrived quickly, saved me the job of trying to get an appointment with the doctors.
Claire

A simple, quick, efficient and easy to use service. My prescription arrived as promised.
Michael

Very good service, and prompt no delay, I will use e-Surgery again.
David

Good website, professional online service, quick delivery. Can certainly recommend it.
Jeroen

Great service and a wonderful idea. I am so grateful to e-Surgery.
John
Frequently Asked Questions
What are paracetamol 500mg tablets?
Paracetamol 500mg tablets belong to a group of medicines called analgesics (painkillers) and are used to treat pain (including headache, toothache, back and period pain) and cold or flu symptoms. Paracetamol is also an antipyretic medication that can also reduce a fever.
Paracetamol is a common over-the-counter analgesic (pain reliever) and antipyretic (fever reducer). Paracetamol 500mg tablets can be taken in combination with NSAID's (naproxen and ibuprofen), and opioid analgesics to provide further pain relief or reduce inflammation.
What are paracetamol 500mg tablets used for?
Paracetamol 500mg tablets can be ordered online for a variety of aches and pains. You may find paracetamol is useful for:
Headaches (Including migraines and tension headaches)
Nerve pain
Toothache
Backache
Period Pain
Rheumatic pain and muscle pain
Sore throat
Relief from cold and flu symptoms
Reducing fever.
How do paracetamol 500mg tablets work?
When the body experiences illness or injury, whether that be a headache, an infection or a broken bone; it releases chemicals called prostaglandins which cause inflammation and pain. Paracetamol 500mg tablets block the production of prostaglandins which results in the body being less aware of pain or injury and thereby reducing the pain felt.
Paracetamol 500mg tablets also reduce fever by affecting the part of the brain that controls temperature. These two elements combined make paracetamol a good choice of pain relief for many ailments, particularly things like cold and flu and the associated symptoms.
How do I take paracetamol 500mg tablets?
The usual dose of paracetamol is 1 to 2 tablets up to four times a day. You should only take 1 tablet  4 times a day if you weigh less than 50kg.
Swallow the tablets whole with a drink of water, and wait at least 4 hours before taking another dose. Do not take more than 4 doses in any 24-hour period.
Always take paracetamol 500mg tablets exactly as instructed by your doctor or pharmacist or per the patient information leaflet. Check with your doctor or pharmacist if you are not sure. Do not take more than the recommended dose, if you need to use this medicine for more than three days at a time, see your doctor.
Is there any reason I would not be able to take paracetamol 500mg tablets?
Do not take paracetamol 500mg tablets if you are allergic to any of the ingredients.
Take special care and check with your doctor before taking paracetamol 500mg tablets if:
You have severe kidney or liver problems
You have a liver problem caused by alcohol
Do paracetamol 500mg tablets react with any other medication?
Before you buy paracetamol tablets online, please tell your doctor or pharmacist if you are taking or have recently taken any other medicines. This includes medicines obtained without a prescription, including herbal medicines. This is because paracetamol can affect the way some other medicines work. Also, some other medicines can affect the way paracetamol works.
Do not take other medication containing paracetamol when taking paracetamol 500mg tablets.
Do paracetamol 500mg tablets react with alcohol/food?
You should not drink whilst taking paracetamol 500mg tablets. Taking alcohol with paracetamol can increase your chances of getting side effects.
What are the side effects of paracetamol 500mg tablets?
Paracetamol 500mg tablets very rarely cause side effects if you take it at the right dosage.
Though like all medicine side effects are possible, you can find further information in the paracetamol 500mg tablet patient information leaflet. If you have any of the following side effects you should see a doctor:
You get swelling of the hands, feet, ankles, face, lips or throat which may cause difficulty in swallowing or breathing. You could also notice an itchy, lumpy rash (hives) or nettle rash (urticaria). This may mean you are having an allergic reaction to paracetamol.
You get serious skin reactions.
You get infections or bruise more easily than usual.
Are there any alternatives to paracetamol 500mg tablets?
Some alternative pain killers to paracetamol 500mg tablets include:
Can you take paracetamol 500mg tablets whilst pregnant?
Talk to your doctor before taking Paracetamol 500mg tablets if:
You are pregnant, think you may be pregnant or plan to get pregnant.
You are breast-feeding or planning to breast-feed
Paracetamol can be used during pregnancy. You should use the lowest possible dose that reduces your pain and/or your fever and use it for the shortest time possible. Contact your doctor or midwife if the pain and/or fever are not reduced or if you need to take the medicine more often.
Can I buy paracetamol 500mg tablets online?
Yes, you can legally buy paracetamol 500mg tablets from registered online prescribers such as e-Surgery.
Whenever you are buying paracetamol 500mg tablets or any other medication, make sure you check for the green GPhC and MHRA logo on the bottom of each page of the website you are using.
Where can I get more information about paracetamol 500mg tablets online?
You can learn more about this medication in the paracetamol 500mg tablet patient information leaflet, which contains more useful information.
You can also use our completely free Ask-a-Pharmacist service to get health advice from a trained professional. We're here to help!
How will my paracetamol 500mg tablets be delivered?
e-Surgery uses Royal Mail delivery with choices starting from £1.95, Royal Mail tracked 24 from £3.50 and Royal Mail 1pm special delivery from £5.95 (discover more about e-Surgery delivery). Your paracetamol 500mg tablets will arrive in discreet, recyclable packaging at a delivery address of your choice. Find out to recycle packaging from e-Surgery.
How to dispose of paracetamol 500mg tablets bought online?
Paracetamol 500mg tablets come in blister packs that are not currently recyclable, so once they have been used can be disposed of in a general waste bin. If the Paracetamol 500mg tablets are unfinished dispose of medication safely and drop them off at a local pharmacy. Cardboard packaging and paper patient information leaflets are recyclable. For any more information on disposal of Paracetamol 500mg tablets you can use our free Ask-a-Pharmacist service.
Which Paracetamol tablets can I buy online?
You can buy Paracetamol 500mg tablets in 16 and 32 packs online without a prescription. To buy the 100 Paracetamol tablets (which are a prescription only medication) you need to get a prescription or buy online from registered prescribers like e-Surgery.com.
Related Blog Articles
Keep up to date with important company news and insights.
View More Articles
Proudly Supported By Industry Experts
Keep up to date with important company news and insights.