Migraine Treatment
Get Prescription Migraine Tablets Now
Order Now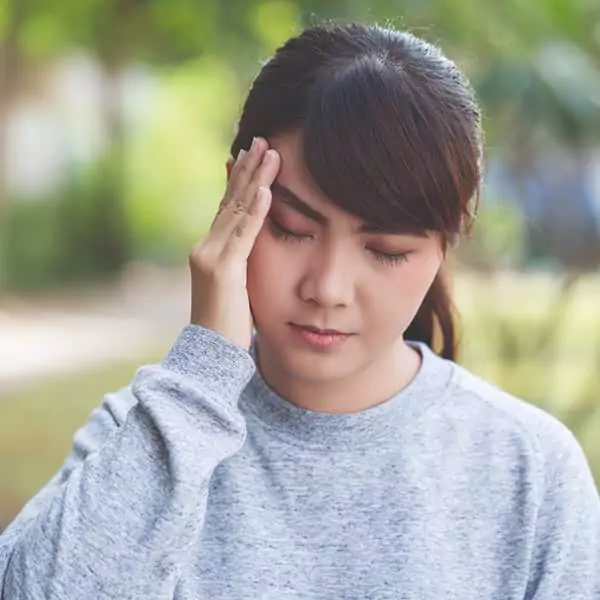 How it Works
Our service works in just three simple steps.
Choose your treatment
Complete a consultation
Delivered to your door
Choose your treatment
Search for your medication, condition, or Ask-a-Pharmacist if you need advice about your health.
Complete a consultation
Answer a quick consultation about your health, our prescribers will ensure that the medication is safe for you.
Delivered to your door
Your medication is dispensed from our UK Pharmacy and delivered to you by Royal Mail in recyclable packaging.
Frequently Asked Questions
Have a question ? we're here to help
What Is a Migraine?
A migraine is a moderate or severe headache often accompanied with nausea and sensitivity light or sound. Migraines are fairly common in the UK affecting 1 in 15 men and 1 in 5 women. Some people experience auras before a migraine attack and some do not. Frequency of migraines can also very widely between individuals.
How can I treat Migraines?
Over the counter pain killers can be helpful in some cases. However stronger prescription medications called triptans are usually much more effective at quickly stopping the symptoms of a migraine. These come in different forms, such as standard tablets or orodispersible tablets which are quicker acting.
Are there any side effects of prescription migraine tablets?
Like with all prescription medication, there is always the potential for side effects.
Triptan tablets are usually well tolerated with few side effects. However care should be taken not to exceed the recommended daily doses. Our experience prescribers will ensure the medication you choose is safe for you to take.
We deliver your medication in FULLY recyclable packaging with special next day delivery!
Start questionnaire