Buy Gout Tablets Online Now
Order Tablets To Treat Acute Gout
Order Now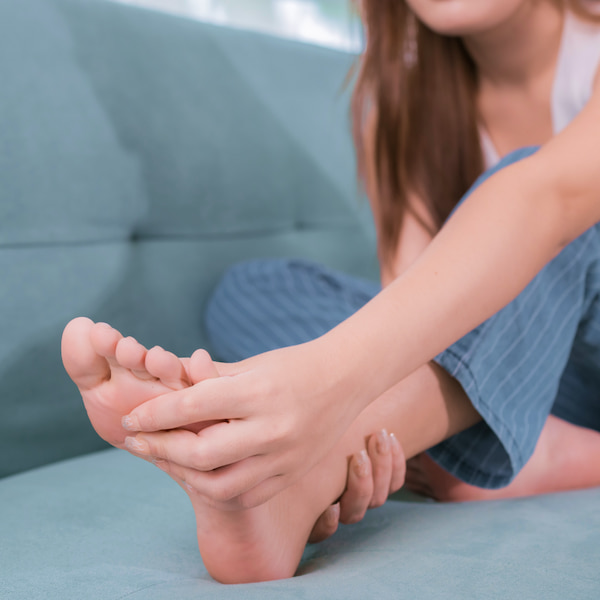 How it Works
Our service works in just three simple steps.
Choose your treatment
Complete a consultation
Delivered to your door
Choose your treatment
Search for your medication, condition, or Ask-a-Pharmacist if you need advice about your health.
Complete a consultation
Answer a quick consultation about your health, our prescribers will ensure that the medication is safe for you.
Delivered to your door
Your medication is dispensed from our UK Pharmacy and delivered to you by Royal Mail in recyclable packaging.
Frequently Asked Questions
Have a question ? we're here to help
What Is Acute Gout?
Gout is a medical condition that is described as a form of arthritis that causes sudden extreme pain in the joints. Acute Gout is the term given for gout that only affects one joint in the body. Usually, the joint will be the big toe, ankle or knee.
What Causes Acute Gout?
Acute Gout is caused by a build-up of uric acid crystals in the joints, soft tissue and blood. If your body produces more uric acid than normal, your kidneys aren't able to filter it out, so it can begin to build up and form as small crystals around the joints which cause severe pain and inflammation.  
There is not one reason that people can develop Acute Gout, the risk factors involved in developing Gout or Acute Gout are: 
Genetics 
Diet 
Medical conditions you have 
Medications you take  
Your weight  
Stress or poor mental health 
It's important to control the areas you have the ability to change, such as your diet, weight and managing stress levels.
What Are the Symptoms of Acute Gout?
Acute Gout can affect any joint, but most commonly it will occur in the foot, big toe, ankle or knee. The symptoms can be uncomfortable and often leads to intense pain.  
The signs of Acute Gout are:  
Swelling  
Intense pain  
Limited movement  
Shiny, red skin covering the joint 
If you have any of the symptoms of Gout but have never been diagnosed with the condition, you should consult a medical professional right away. You can speak to one of e-Surgery's pharmacy team by using our 'ask-a-pharmacist' service, which is free to use.
See more
Get to know us