Buy Generic Amias Medication
Amias medication is a branded high blood medication with the active ingredient candesartan cilexetil. It works by making your blood vessels relax and widen, which helps to lower your blood pressure. Amias is available as a generic medication called Candesartan at a much cheaper price of just £9.95.
Buy Generic Amias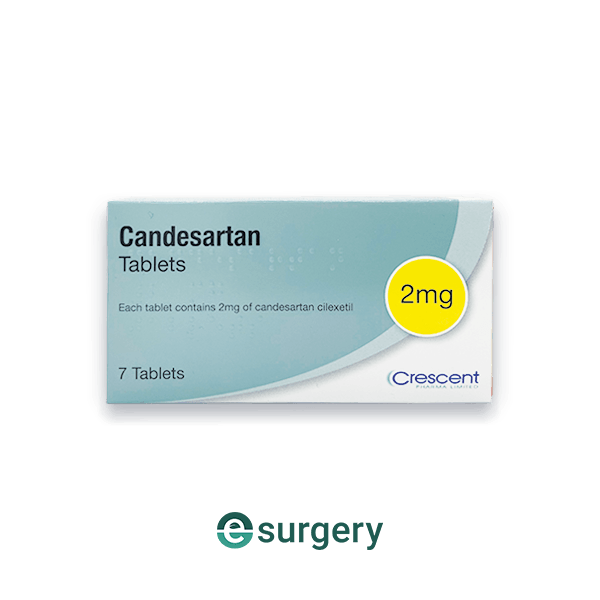 Rated
on Trustpilot
How it Works
Our service works in just three simple steps.
Choose your treatment
Search for your medication, condition, or Ask-a-Pharmacist if you need advice about your health.
Complete a consultation
Answer a quick consultation about your health, our prescribers will ensure that the medication is safe for you.
Delivered to your door
Your medication is dispensed from our UK Pharmacy and delivered to you by Royal Mail in recyclable packaging.
What Our Patients Say
Our patient care team is excellent!

Great service. Easy to use website and fast delivery I would definitely recommend
Karole

So easy to use this site and my medication arrived as promised on time, really impressed.
Jane

Superb. Quick delivery, easy buying process. Completely satisfied.
Paul

Easy process, arrived quickly, saved me the job of trying to get an appointment with the doctors.
Claire

A simple, quick, efficient and easy to use service. My prescription arrived as promised.
Michael

Very good service, and prompt no delay, I will use e-Surgery again.
David

Good website, professional online service, quick delivery. Can certainly recommend it.
Jeroen

Great service and a wonderful idea. I am so grateful to e-Surgery.
John
Related Blog Articles
Keep up to date with important company news and insights.
View More Articles
Proudly Supported By Industry Experts
Keep up to date with important company news and insights.