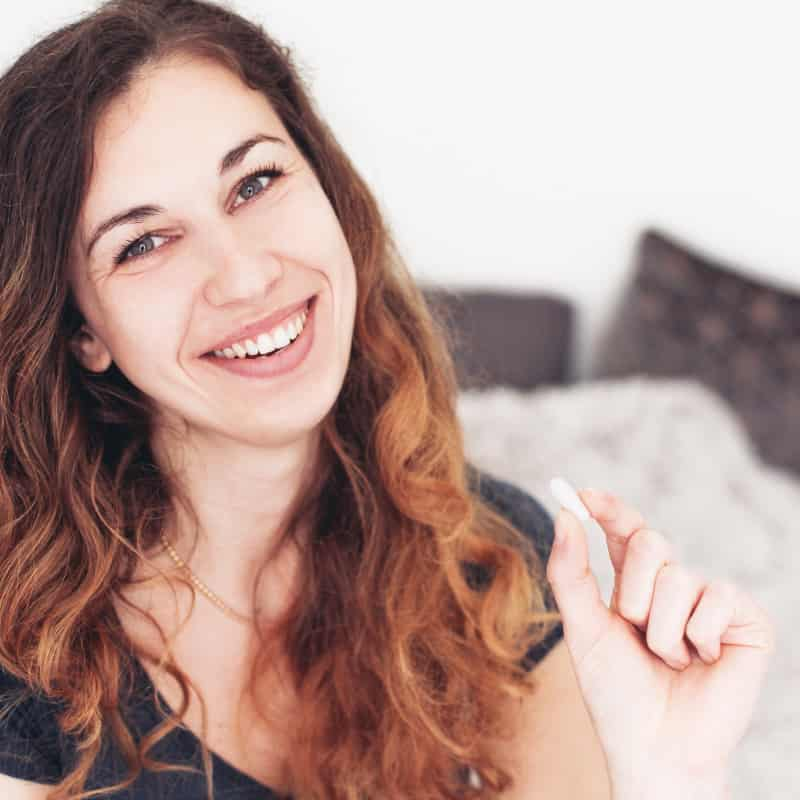 Rated
on Trustpilot
How it Works
Our service works in just three simple steps.
Choose your treatment
Search for your medication, condition, or Ask-a-Pharmacist if you need advice about your health.
Complete a consultation
Answer a quick consultation about your health, our prescribers will ensure that the medication is safe for you.
Delivered to your door
Your medication is dispensed from our UK Pharmacy and delivered to you by Royal Mail in recyclable packaging.
What Our Patients Say
Our patient care team is excellent!

Great service. Easy to use website and fast delivery I would definitely recommend
Karole

So easy to use this site and my medication arrived as promised on time, really impressed.
Jane

Superb. Quick delivery, easy buying process. Completely satisfied.
Paul

Easy process, arrived quickly, saved me the job of trying to get an appointment with the doctors.
Claire

A simple, quick, efficient and easy to use service. My prescription arrived as promised.
Michael

Very good service, and prompt no delay, I will use e-Surgery again.
David

Good website, professional online service, quick delivery. Can certainly recommend it.
Jeroen

Great service and a wonderful idea. I am so grateful to e-Surgery.
John
Frequently Asked Questions
What are period delay tablets? How do they work?
Period delay tablets are pills that allow women to postpone their menstrual cycles. They work through releasing a synthetic hormone that mimics progesterone and/or oestrogen. These are the hormones that decline during menstruation, therefore by keeping the levels of these hormones high, the body no longer feels the need to shed the uterus. Once your course of tablets is over, your progesterone levels will resume normal behaviour, and your period will start.
How to delay your period
To delay your period using period stopper tablets, take your pills three days before you expect to start your period, then take one tablets three times a day. Your menstrual cycle will only resume once your course of pills is over.
How long can I delay my period for?
After the initial three days before your period, you can continue to take period delay tablets for up to 17 days. Once you stop your course of pills, your period will start 2-3 after.
How to stop your period naturally
Unfortunately, there are no proven ways to delay your period naturally, and many of the 'natural period stoppers' can also cause side effects. Whilst it would be ideal if period delay was simply an exercise away, period delay tablets are your best option; they are proven to work, and trusted worldwide by healthcare professionals.
Can period delay pills stop a period once it has started
No, period delay pills cannot stop a period once it has started. This medication should be taken three days before you're expecting to start your period.
Side effects of period delay tablets
Like all medications, period stopper pills have the potential to cause side effects. More information can be found in the period delay tablets online Patient Information Leaflet.
The most common side effects include stomach aches, headache, breast tenderness, mood changes, changes in sex drive, fluid retention, and nausea.
Most of these side effects will go away once your body becomes used to the medication. If you experience any of these side effects, be sure to speak with your doctor.
However, period delay tablets can also cause some serious side effects.
These include:
Problems in breathing,
Wheezing,
Feeling dizzy or faint,
Swelling of face, tongue, feet, or hands,
Skin rash
It's important to be aware of these side effects before you start your medication. If you experience any of these side effects, stop taking the medication and seek medical help immediately.
Do period delay pills cause weight gain
Unfortunately, period delay pills have been linked to weight gain. Whilst this can be managed through exercise and a healthy diet, it's best to speak to your GP if you do have any concerns.
Are period delay pills safe?
If you buy your period stopper tablets from a registered pharmacy, and follow the instructions in the patient information leaflet, period delay pills are perfectly safe to take.
It is worth mentioning that these pills are only to be used occasionally, and should you be looking for regular period delay, contraception may be a better option for you. You can find out more about contraception here!
However, you should avoid using period stopping pills if you are:
Pregnant
Form blood clots easily
Have liver/kidney problems.
If you have any more concerns about taking period delay tablets, please speak to your GP.
Can I buy period delay tablets online?
Yes, you can buy period stopper pills tablets online from registered prescribers like e-Surgery.
Whenever you buy period delay tablets or any medication online, make sure the website displays the green GPhC logo on the bottom of each page.
You can use the GPhC website to check if a pharmacy is registered, this will ensure that when you buy tablets online, they are genuine.
Where can I learn more about period stopper pills?
Please read the NHS: 'How Can I Delay My Period?' page for more useful information about postponing your period.
If you have any more questions, don't hesitate to use our completely free Ask-a-Pharmacist service. We're here to help!
Related Blog Articles
Keep up to date with important company news and insights.
View More Articles
Proudly Supported By Industry Experts
Keep up to date with important company news and insights.