Order in
:
:
for same day dispatch
General Health
|
Protective Equipment
3-Ply Surgical Type IIR Face Masks
Pack of 50 surgical face masks can help prevent infection from bacteria and viruses and are used by many healthcare practitioners. Our packs of medical grade 3-Ply Surgical Type IIR Face Masks are:
Soft and Breathable
Skin Friendly
Protection Rated BFE 98%
Unfortunately we cannot accept refunds or returns on this item.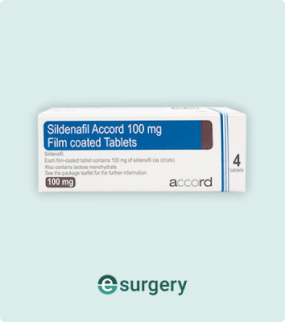 Image for illustration purposes only.
Continue to Consultation
Frequently Asked Questions
What is a 3-ply surgical face mask?
You can buy face masks to cover the mouth and nose to prevent the access point for a lot of bodily fluids, germs and viruses. You will often see them used in busy and populated areas where the spread of disease is much more likely, as well to prevent the inhalation of dangerous pollution and chemicals.
Face masks may also be worn by those who are sick themselves to reduce the risk of spreading the disease by coughing, sneezing and breathing. If you buy face masks online from e-Surgery they can protect you from bacteria and viruses that survive within droplets of bodily fluids from an infected individual caused by sneezing and coughing. These are common symptoms of the flu so if you buy masks they are effective at helping stop the spread of the flu as well as the common cold.
There is some debate as to the effectiveness of surgical face masks against the spread of disease, but recent evidence suggests wearing a face mask can reduce your chances of getting the flu by up to 70% if worn properly and paired with good hygiene and handwashing. There is more information about if wearing a mask can protect you from flu and other viruses here.
What does 3-ply mean?
3-ply refers to the amount of layers the mask has, more layers means a higher filtration capacity. 3 ply surgical medical grade face masks will provide better protection than 2 or 1 ply.
If you buy face masks online from e-Surgery you will receive a 3-ply surgical face mask that conforms to BFE (Bacterial Filtration Efficiency) 98% and Type IIR Medical Grade specification.
How does a 3-ply surgical face mask work?
A surgical face mask (unlike a respirator face mask) is reasonably loose fitting and disposable. Surgical face masks are made with non-woven fabric, which has better bacteria filtration and air permeability while remaining less slippery than woven cloth. This protects you from breathing or swallowing any fluid droplets from coughs and sneezes that could contain a flu virus.
When you buy face masks online, or from your local store, it will have two elasticated straps on either side that are used to loop over the ears and hold the mask in place. It should cover both your mouth and nose but not feel overly tight. There is a flexible line of metal that runs over the bridge of the nose that can be adjusted with a pinch for a better fit.
Here are some tips on the best way to use a face mask:
Wear a facemask when coming within six feet of a sick person.
Position the strings to keep the mask firmly in place over the nose, mouth, and chin. Try not to touch the mask again until you remove it.
Wear a facemask before going near other people if you have the flu.
If you have the flu and need to see the doctor, wear a facemask to protect others in the waiting area.
Consider wearing a mask in crowded settings if the flu is widespread in your community or if you are at high risk for flu complications.
When youre done wearing the mask, throw it away and wash your hands.
Never reuse a facemask unless they are washable. If your facemask is washable please wash after every use!
How effective is a 3-ply surgical face mask?
The International Journal of Infectious Diseases 2008 study concluded that when used correctly face masks are extremely effective at helping prevent the flu. Multiple studies have found similar results. Overall a face mask is most effective when used properly in combination with avoiding those who are known to be sick and keeping hands clean.
In areas where there is not known to be a flu or disease outbreak a face mask is an unnecessary step, but if you find yourself in a place where the likelihood of catching the flu is high it is recommended that you buy face masks as they can be an effective preventative.
Our 3-ply surgical face masks conform to BFE (Bacterial Filtration Efficiency) 98% protection for medical procedures involving little spray or aerosol.
You can also find out more about how much protection face masks offer against Covid-19.
Will a 3-ply surgical face mask protect me from the recent coronavirus pandemic?
The 2020 Coronavirus outbreak has spread much quicker than many viruses before it. Although studies suggest it is not as deadly as some other well known and dangerous viruses (such as Measles and Ebola) it has the ability to infect a person long before they notice any symptoms, meaning they could be infecting others without realising as well as a high level of contagiousness.
The virus that has caused the 2020 worldwide pandemic is not known to be airborne, meaning that it can only be caught from the bodily fluid droplets from an infected individual. Either from sneezing or coughing, or not washing hands and touching a person/object.
If you buy face masks and wear them they will help reduce these chances of infection, if paired with vigorous and precise hand washing.
What are the symptoms of Coronavirus?
The main symptoms of the Coronavius are:
a cough
a high temperature
shortness of breath
Although it is worth being aware that this a new virus that is still being studied, meaning that we may not be aware of all of the symptoms. They are very similar to that of a regular flu, but are far more likely to progress to more serious breathing issues.
You can find more information about recent updates regarding the Coronavirus on the NHS website.
Who is likely to get Coronavirus?
Anyone who lives in or has recently travelled to mainland China, Thailand, Japan, Republic of Korea, Hong Kong, Taiwan, Singapore, Malaysia or Macau, is advised to stay indoors and call the NHS 111 phone service.
The government guidance is constantly changing, but is recommend that everyone in the UK apart from essential workers stays home as much as possible to halt the spread of infection. If you buy face masks online, such as our 3-ply surgical face masks, and wear it when leaving the house it can help prevent infection as well washing your hands regularly.
How else can I protect myself?
As well as wearing a 3-ply flu mask washing your hands thoroughly and consistently is essential, especially before eating or touching your mouth or eyes.
You should make sure you cover your mouth and nose when sneezing and make sure to wash your hands after or use a hand sanitiser or hand gel.
If you know someone who is ill, you should maintain a physical distance to decrease the risk of infection. Self isolation and social distancing is required.
The NHS has an informative article on how to wash your hands to ensure you are removing bacteria.
How often should I be using a 3-ply surgical face mask?
If you are in an area likely to catch the flu you should buy face masks and wear them especially in busy places such as: public spaces, shops, hospitals and public transport. If you are in contact with someone who has the flu you should stay six feet apart, or wear a face mask.
For healthcare professionals such as doctors and nurses are required to wear a face mask whilst at work.
How often should I be replacing a 3-ply surgical face mask?
If you buy face masks online or from your local store, such as 3-ply face masks from e-Surgery, you should replace it as soon as it gets moist or each day.
How much do these 3-ply surgical face masks cost?
You can buy face masks online at e-Surgery from 11.95. We are trying our best to reduce the prices of our masks, however huge demand worldwide has increased the prices of masks from all our suppliers.
How will my 3-ply surgical face masks be delivered?
e-Surgery uses Royal Mail delivery with choices starting from Royal Mail 48 tracked delivery, Royal Mail tracked 24 and Royal Mail 1pm special delivery (discover more about e-Surgery delivery). When you buy face masks online from e-Surgery they will arrive in discreet, recyclable packaging at a delivery address of your choice. Find out to recycle packaging from e-Surgery.
What Our Patients Say
Our patient care team is excellent!

Good masks, quite comfortable.
P

Comfortable for longer duration. Wore this out for 3 hours at a time without discomfort.
W

Bit expensive but prices have gone up everywhere for these. Good quality.
T

Nice and thick, much better then the 2 play masks you can find in other online places.
S
Proudly Supported By Industry Experts
Keep up to date with important company news and insights.